'What war is?' Kids from war-torn Damascus to London share their heartbreaking definitions with RT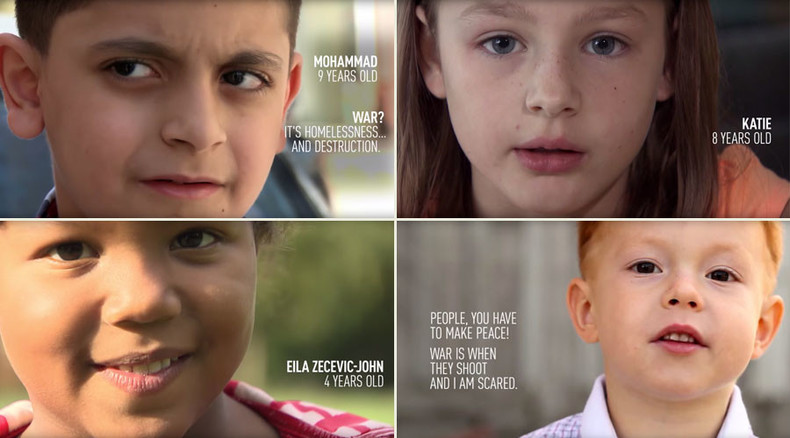 Children across the world – from peaceful London and Washington to war-torn Donetsk and Damascus – have been asked by RT to answer a simple question: "Do you know what war is?" This is what they replied.
Four-year-old Eila Zecevic-John from London has never heard of the word. "A war?" she asks. No, she has definitely never heard this strange word in her life.
"A war is when one country beats the other country," states Louis Zelevich-John, a seven year old from London, though unconvinced; while Savva, who is the same age, believes that a war is when people "just want to kill" each other.
Eight-year-old Katie from Washington even found something good to say about war. She said that when a country fights, it gets "the specific thing."
However, children from war-torn Damascus and Syria clearly know what war is – they have already seen it devastating their nearest and dearest.
"War? It's homelessness and destruction," "I suffered during war. You can't sleep or go out," "You see dead old men, women, youths and children" – these are the answers Syrian kids gave to the question.
Anton, a three year old from the city of Donetsk in eastern Ukraine where conflict has killed hundreds of civilians, calls upon people "to make peace."
"War is when they shoot and I am scared," the child said.