Pants down: Thief makes daring escape from Russian cop shop (VIDEO)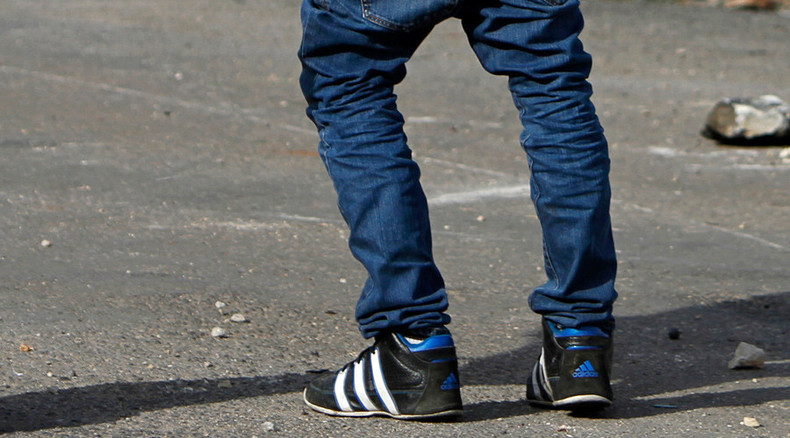 A man suspected of a series of jewelry stores robberies was detained in St. Petersburg, but managed to flee from the police station through a tiny window. He lost his shoe in the process and almost his trousers as well.
The 25 year-old suspect demanded to use the bathroom, but as he passed through the control room, he made a salmon-like leap through a small window hatch and wriggled to try and get his body through. Two female officers were desperately trying to hold on to his feet, but it was all in vain, as the thief managed to haul himself through the small gap, with his pants round his ankles.
After getting into the corridor, the man did not stop to pull his trousers up and even proceeded to run out onto the street with them still around his ankles. The robber was arrested two hours later in a courtyard in the city. He still only had one shoe on, though police did not give any details whether the thief had finally pulled his pants up.