Putin: 'Not important how I'm called, only what I do for my country'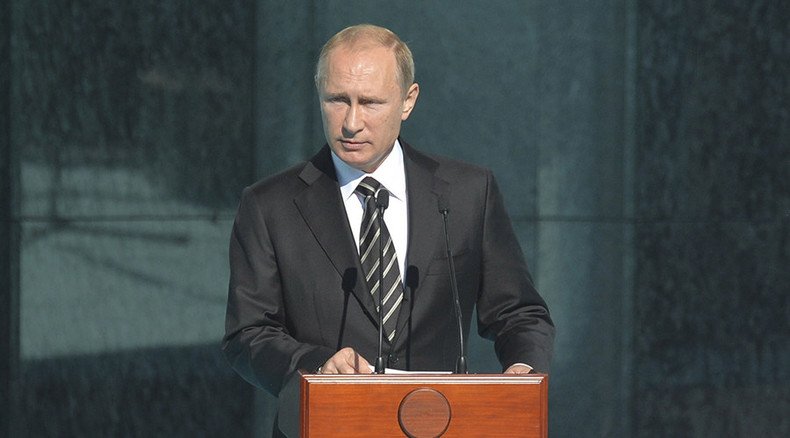 It is important what you do for your country, not the names you are being called, Russian President Vladimir Putin told CBS's '60 Minutes,' saying that the nickname 'tsar' does not fit him.
Charlie Rose sat down with Putin to discuss, among other issues, how the world views the Russian leader. CBS has published a preview of the interview.
Rose pointed out that some people have been referring to Putin as a 'tsar.' Putin responded that people call him various names, but added he believes the description "does not fit me."
"It's not important how I'm called, whether these are well-wishers, friends or political opponents. It's important what you think about you, what you must do for the interest of the country which has entrusted you with the position as the head of the Russian state."
READ MORE: Putin to meet Obama at UN General Assembly in New York - Kremlin
When asked what he admires about America, Putin said that what he likes most is "the creativity."
"Creativity when it comes to your tackling problems. Their openness – openness and open-mindedness – because it allows them to unleash the inner potential of their people. And thanks to that, America has attained such amazing results in developing their country," Putin said. "America exerts enormous influence on the situation in the world as a whole."
Putin also discussed Syria, stressing that President Bashar Assad's government is essential to prevent Syria from falling into the same chaos as Libya and Iraq.
"It's my deep belief that any actions to the contrary in order to destroy the legitimate government [of Syria] will create a situation which you can witness now in the other countries of the region or in other regions, for instance in Libya, where all the state institutions are disintegrated. We see a similar situation in Iraq," Putin stressed.
"There is no other solution to the Syrian crisis than strengthening the effective government structures and rendering them help in fighting terrorism. But at the same time, urging them to engage in positive dialogue with the rational opposition and conduct reform."
The Russian leader stressed that US-led coalition partners need to understand that only the Syrian people are entitled "to decide who should govern their country and how."
You can share this story on social media: