Fly me to supermoon! Chinese airline running special trips for sky-gazers over 2 magical nights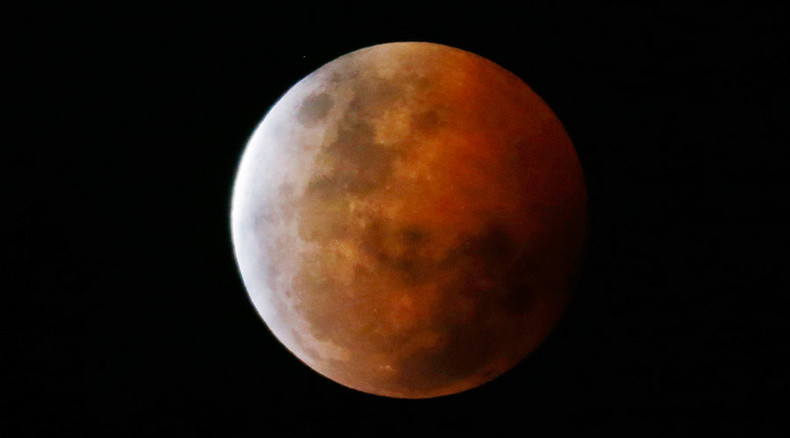 A Chinese airline has decided to make a quick extra buck, courtesy of the blood moon and supermoon. They'll be running special flights back and forth during the Moon Festival so people can get a better look at these amazing natural phenomena.
China is set to experience some spectacular sights, thanks to an added bonus: this September's blood moon and supermoon are set to appear on the same nights – for the first time in 30 years. On top of that, China's Moon Festival, this year set for September 27, is sure to attract plenty of action.

The blood moon, or lunar eclipse, is set to coincide with the supermoon on September 28 – the perigee, or point at which our satellite is closest to Earth.
China's Spring Airlines is now running a separate set of flights just for the special occasion, according to Travel and Leisure website. The airline will operate around 100 flights, with special seats reserved for star-gazers.

The budget airline will offer the flights between September 26 and 28 for people to view the spectacle in full glory, something that would be difficult from Earth with all the ambient light pollution.

If you're lucky enough to be on a Shanghai-Tokyo flight on those dates, sit on the right for the best views.

"Festivals are the days when homesickness is at its worst," Yi Mao, head of marketing, told CNN. "And Moon Festival is an important festival for the Chinese.

"We hope the moon-viewing flights will take care of the emotional needs of our customers who are still on the road during the festival."

A whole host of goodies will be given out as well, as the airline seeks to observe the customs associated with the period, known also as Mid-Autumn Festival.