'We won't fail': Colombian President & FARC rebels agree to end decades-long war in 6 months
Colombia's President and the commander of the FARC rebel group have reached a breakthrough agreement to secure a final peace deal ending a 51-year-old guerilla war within six months. The historic handshake was made in front of Cuban President Raul Castro.
It was the first such meeting between Colombia's leader, Juan Manuel Santos, and FARC leader Timoleon Jiménez, also known as 'Timochenko.' The delegations arrived in Cuba on Wednesday to try to bring Latin America's longest war to end.
"The chief of the FARC secretariat and I have agreed that in no more than six months this negotiation should come to an end and we should sign a final agreement," President Santos told a ceremony in Havana. "That is to say: by March 23, 2016, we will have a final peace deal."
The Cuban capital has been the site of peace talks between the two sides since they started in November 2012. However, the talks have been disrupted by occasional episodes of violence and ceasefires that did not last long.
Despite the vow to reach a breakthrough, there are "still some difficult points to agree" on and, hence, "this will not be an easy task," Santos said.
"But it is an instruction that we have given to our delegations, that we reach an agreement as soon as possible," Santos said. "We won't fail. The time for peace has arrived." The deal, Santos added, would "set an example to the world."
The Revolutionary Armed Forces of Colombia (FARC) have been fighting the Colombian government for 51 years in a guerrilla war that has claimed the lives of some 220,000 people and displaced over 6 million.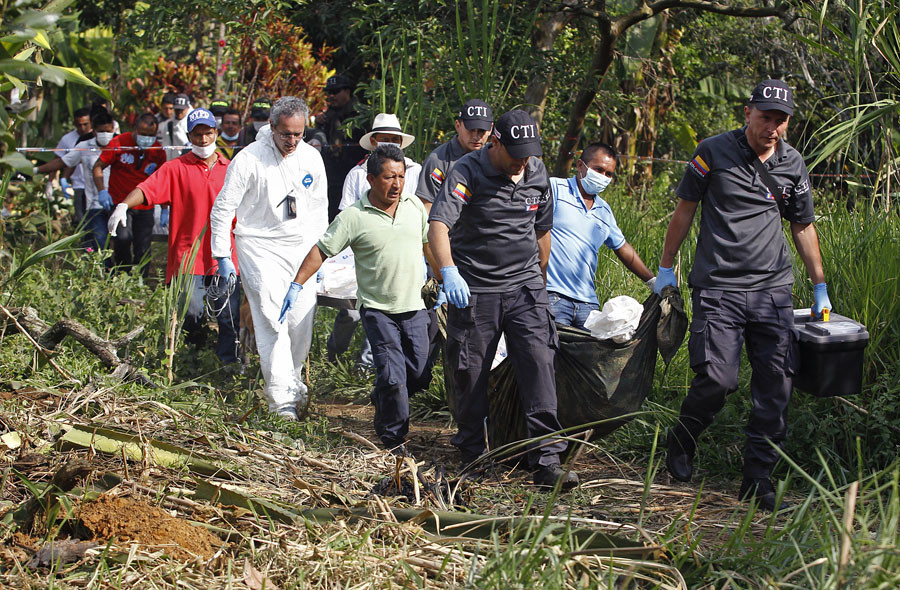 "It's now up to both parties to multiply efforts to construct the consensus that will bring a bilateral ceasefire, agreements about abandoning arms, and the transformation of the FARC into a legal political movement," Timochenko said.
Colombian Interior Minister Juan Fernando Cristo welcomed the tentative agreement on Twitter, saying "The end of the conflict will be a matter of a few months." However, he added that "The construction of peace in our land will take years."
The Colombian government and FARC have agreed that the rebels group would submit to a system of justice and, after the final deal is signed sometime before March 23, 2016, lay down their weapons within 60 days.
"The deal respects the principals laid down by Pope Francis just two days ago here in Havana," said Santos, according to Telegraph. "There must be justice and respect for international law – so that the peace lasts."
Justice has been one of the stumbling blocks on the way to peace between the two sides.
According to Santos, a Special Tribunal for Peace will be created to prosecute those behind crimes.
A new court system would be able to sentence guilty parties to up to 20 years in prison, while political prisoners would be granted amnesty, Santos clarified.
"But there are some crimes which neither our constitution, nor our laws, nor human decency can ignore," he said.
Those behind war crimes, genocide, forced disappearances, sexual violence and forced evictions will face justice.
"I know it is very important for Colombians that the guilty parties recognize their crimes, and tell the truth about what happened," he said, according to Telegraph.
READ MORE: Colombian capital jarred by 2 blasts
Timochenko has vowed that there would be "truth, justice, reparations, and no repetition."
"We are lifting up our voices and saying: 'Never again.' We are choosing peace in our America," he said.
The Colombian President and FARC chief also reached a side agreement on removing landmines from the battlefield.
In 2013, the two sides agreed to partial deals on land reform, political participation of former rebels, as well as to measures to end the illegal drug trade, which is said to be one of the FARC's main funding sources.
FARC, which currently has approximately 8,000 rebels in its ranks, once boasted up to 17,000 members. It started out in 1964 as a group of Marxist rebels that called for broader land and political rights. It has been fighting Colombian governments ever since, spreading the conflict throughout the region.