Overpopulation: Baby koala hugs teddy bear while authorities debate whether to kill its mom (PHOTO)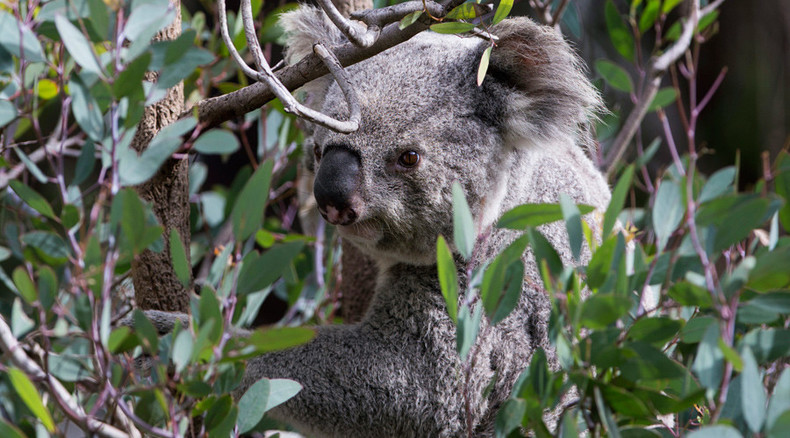 A photograph of an adorable baby koala clinging to a teddy bear several times its size, which it mistakenly believed to be its mother, has been taken. This was all happening while the Australian authorities were deciding whether or not to kill its mom.
The snap was tweeted by a Nine News journalist who witnessed koala's undergoing health checks in Cape Otway in southern Victoria, Australia.
Luck was on the baby koala's side as the specialists gave its mother a clean bill of health. The move comes as health officials are targeting the marsupials, which are either sick or close to death.
Both the joey and her mother were released into the wild, a spokesman for Victoria's Department of Environment, Land, Water and Planning told the Daily Mail Australia.
In 2013 and 2014 around 700 koalas were culled in the Cape Otway area by the Australian authorities due to overpopulation causing starvation of the marsupials, the Victorian Environment Minister Lisa Neville said in March.
"The intervention was necessary to prevent suffering of koalas because they weren't able to find enough food. Population densities were reaching up to 20 koalas per hectare at Cape Otway," Neville said.
READ MORE: Koala cull: 700 endangered marsupials secretly slain by Australian authorities
The move was immediately slammed by the Australian Koala Foundation as "a gross mismanagement."
"The Australian government should hang its head in shame, for allowing a secret cull of koalas," the group said on its website.
About 10 million koalas were living in Australia in 1788, before European settlers arrived, according to the Australian Koala Foundation. Now there are fewer than 100,000.
This year 10 koalas have been killed in the first days of a two-week health check in Cape Otway, an Environment Department spokesman told AAP.
The authorities are looking at trying to control the number of koalas births. All healthy female koalas will be injected with hormonal contraception to try and slow their reproduction rates.