French rail operator 'discriminated' against Moroccan staff, ordered to pay €150 mln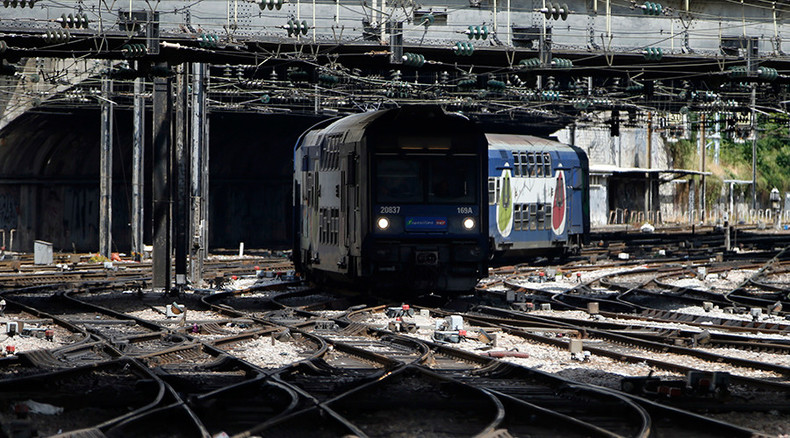 French rail operator SNCF has been found guilty of discriminating against more than 800 Moroccan rail workers since the 1970s, an industrial court in Paris said, adding that the company will have to pay the plaintiffs 150 million euros ($170 million).
SNCF was found guilty of "discrimination in the execution of work contracts" and "in the rights to retirement," the court said on Monday.
"Long live the Republic, long live France, long live justice!" exclaimed about 150 people who were present in court.
Each worker has received between 150,000 euros and 230,000 euros, Abdelkader Bendali, a Moroccan teacher who helped them in their legal fight, told AFP. The plaintiff's lawyer Clelie Lesquen also confirmed to French press that the plaintiffs would get approximately 200,000 euros.
The Moroccans were hired back in 1970s as private contract workers for SNCF, not as "railway workers" and thus lost in benefits in job security, retirement and working hours, as opposed to their French colleagues. They said SNSF blocked their careers because of their nationality.
Following a Monday ruling, almost all of the 832 plaintiffs were given the benefits. Earlier, only 113 of them received the status of a railroad worker, but even after that their working rights were diminished, they said.
The ruling "restored dignity to Moroccans, which is hugely satisfying," Ahmed Katim, one of the so-called 'chibani' who was hired in 1972, told AFP, bursting with tears.
'Chibani' (translated as "old, old man" or "white hair" from Arabic) are immigrant workers, mostly North Africans, who arrived in France about 30 years ago and are now retired.
"[I am] 100 percent a railway worker. It is a big thing, they recognize the distinction that the SNCF made between us and the French," said Mohamed Ben Ali, 65.
One more worker, Abdelhadi Fedfane, 66, said he was "broken from head to toe" after more than 30 years of work. "We trained the youngsters, but we remained mere assistants. It broke our morale," Fedfane said, adding that the court ruling still "won't repair his health."
At the hearing SNCF stressed the "perfect legality" of workers' employment. The company now has one month to appeal court decision.