Probable magnitude 6.3 quake strikes offshore Coquimbo, Chile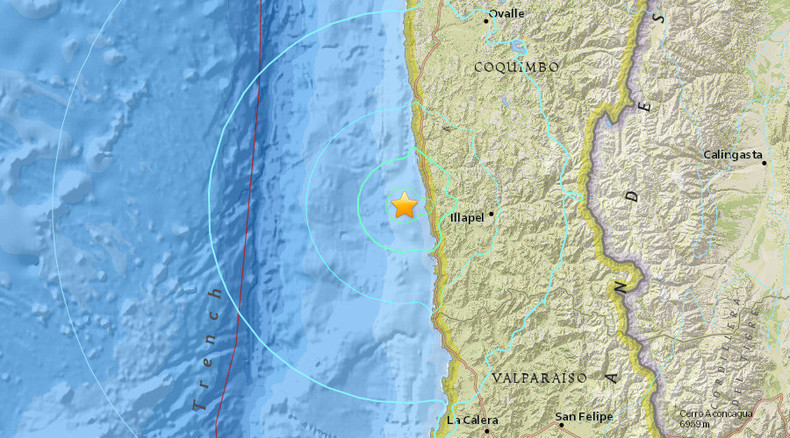 A 6.3-magnitude jolt has shaken Chile, which is still recovering from a deadly earthquake last week.
The new quake hit off the Chilean coast 230km north of the capital Santiago, about 50km west of the coastal city of Illapel in the Choapa Province, according to USGS.
A powerful 8.3 earthquake shook Chile on Wednesday, triggering a tsunami and the evacuation of over 1 million people.
READ MORE: Chile's 8.3 quake, evacuations, tsunami waves caught in dramatic videos
The quake was the sixth-strongest in Chile's recorded history and was felt thousands of kilometers from the center as far away as California.
You can share this story on social media: