Chile's 8.3 quake, evacuations, tsunami waves caught in dramatic videos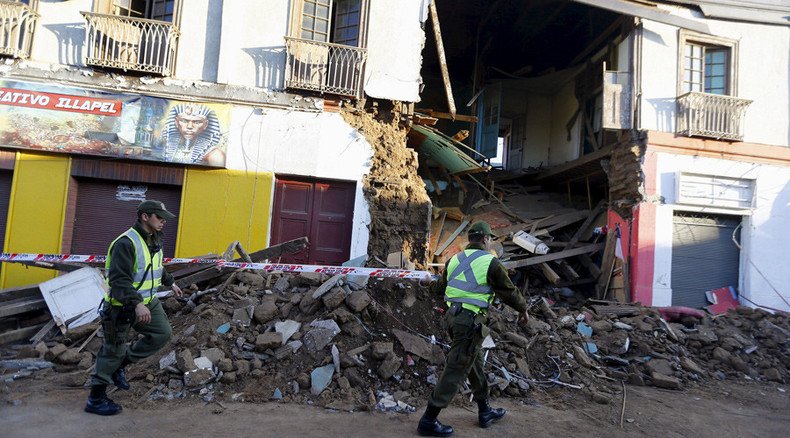 A powerful 8.3 earthquake shook Chile on Wednesday, triggering a tsunami and the evacuation of over 1 million people. Locals captured the terrifying moments on video.
READ MORE: Chile mega-quake: 1mn evacuated, at least 5 dead & 20 injured
At least eight people were killed and the earthquake was followed by strong aftershocks that rocked the country, causing tsunami waves that could reach as far as Japan.
The earthquake that hit Chile coastal areas at 19:54 local time (22:54 GMT) on Wednesday was the sixth most powerful quake in the country's history, according to Deputy Interior Minister Mahmoud Aleuy.
Residents in the city of Illapel, not far from the quake's epicenter, saw their houses swaying, and tremors were felt in Argentina's capital, Buenos Aires.
In coastal cities and the capital, people sought shelter in the streets, as building threatened to collapse. The National Emergency Office reported over 135,000 houses had been left without power in the north-central coastal area.
Some coastal towns were flooded, and the region closest to the epicenter, Central Choapa province, was declared a disaster zone and martial law was introduced.
Following a tsunami alert, the evacuation of coastal towns and cities was ordered, with over one million people taken to higher ground.
The earthquake struck as Chileans were preparing for Independence Day celebrations on Friday. Many were travelling to the seaside.
You can share this story on social media: