Ten wombats 'deliberately run over' at Australian camping site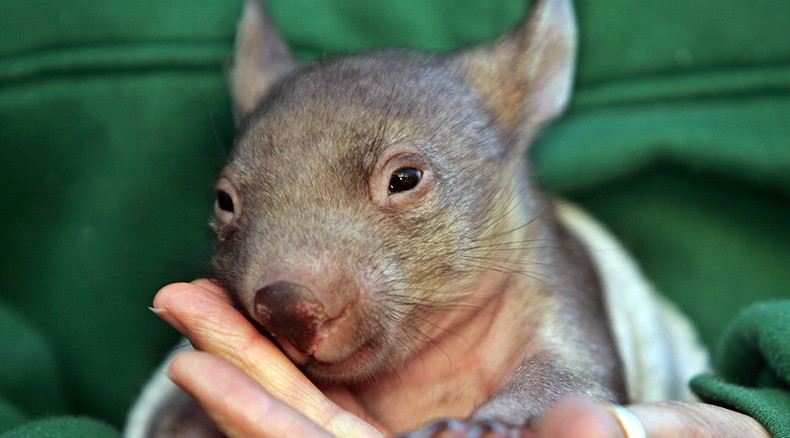 Australian police are investigating a case of extreme cruelty to animals after up to 10 wombats, including nursing mothers, were discovered apparently deliberately slaughtered at a campsite in southern New South Wales.
Authorities said eight wombats – short-legged, muscular quadrupedal marsupials native to Australia – had been found dead at a Kangaroo Valley campsite. There are also reports that two more animals were found dead. Police believe the wombats were deliberately run down late on Friday night or early on Saturday.
One wombat has been rescued after being found alive in his dead mother's pouch. Lucky, as the rescuers called the survivor, is believed to be one to two months old.
"I can't believe that someone would go out of their way to go and kill a wombat for sport or for a thrill," Wildlife Rescue South Coast president Richard Woodman told AAP. "When you go out to the site and can see where someone's deliberately left the paved road and left tire marks on soft ground, that's pretty deliberate."
Investigators are now looking for a white four-wheel-drive vehicle spotted at the time of the crime, hoping that some marks were left on the perpetrator's car.
"The way I'd put it is: you wouldn't do it with your own car," Woodman said. "Wombats are just solid balls of muscle … it would be like hitting a rock."
According to NSW's environmental department, those found to have deliberately hurt or killed these animal will face up to six months in jail time and a fine of AUD $11,000 under animal cruelty laws .