UN nuclear watchdog chief visits Parchin military facility in Iran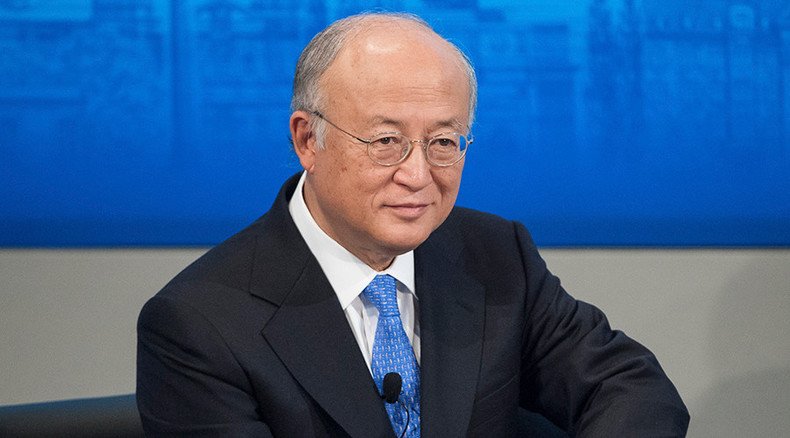 The head of the UN nuclear watchdog, Yukiya Amano, has made a stop at Iran's Parchin military site in an effort to clarify whether in had been used for carrying out high-explosives testing in the past. Amano is looking into Iran's nuclear activities.
"The director general visited the site of Parchin, together with the head of the Department of Safeguards, Tero Varjoranta," the International Atomic Energy Agency (IAEA) said in a statement.
Iranian state media, however, has described the visit as "ceremonial" rather than an inspection, a spokeswoman for the IAEA said. No further details on the visit have been provided.
READ MORE: Lifting Iran sanctions will drag oil prices down by $10 – World Bank
"Yukiya Amano visited the road construction near Parchin facilities," Behruz Kamalvandi, spokesman for the Atomic Energy Organization of Iran said, according to state news agency IRNA.
Parchin, which the agency hasn't visited in a decade, was one of the sore points during the debates over the deal between Iran and P5+1 group, that restricted Iran's nuclear program in return for sanctions lifting.
Under the agreement, reached in July, Iran has to drastically reduce its uranium stockpiles, shut down the majority of its sites and let IAEA inspectors conduct investigations in exchange for lifting sanctions. Iran has always denied that their nuclear program is anything but peaceful and insisted on its right for nuclear research to develop energy and medical sectors.
According to the plan, there will be no sanctions relief for Iran, until IAEA confirms there were no attempts to create a nuclear bomb in the past.
You can share this story on social media: