Looks like Japan 2011, ships on streets: Dramatic aerial shots of devastating Chile quake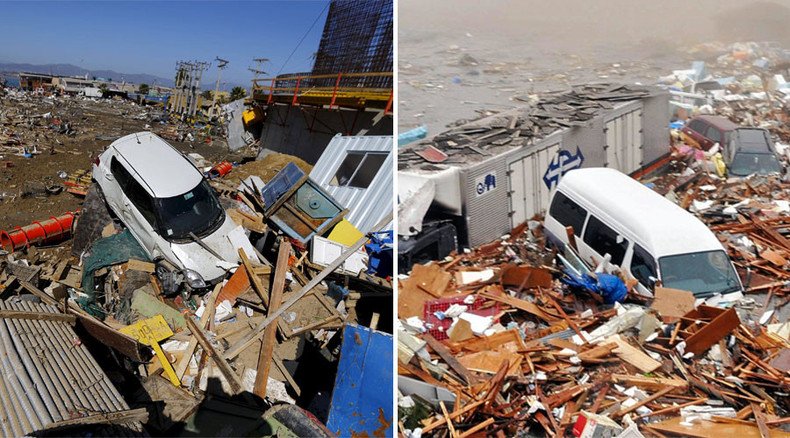 Apocalyptic images showing the impact of the 8.3 magnitude earthquake that struck Chile and killed 12 are staggeringly similar to photos from the 2011 Great East Japan Earthquake, which killed almost 16,000.
READ MORE: Chile quake-triggered tsunami waves reach Japan
The quake was felt as far away as Buenos Aires, Argentina. Authorities issued a tsunami alert for Chile's entire Pacific coast.
A series of aftershocks, including one measuring 7.0 magnitude and three above 6, shook Chile following Wednesday's quake, considered to be the world's strongest so far this year and the biggest to hit the quake-prone nation since 2010.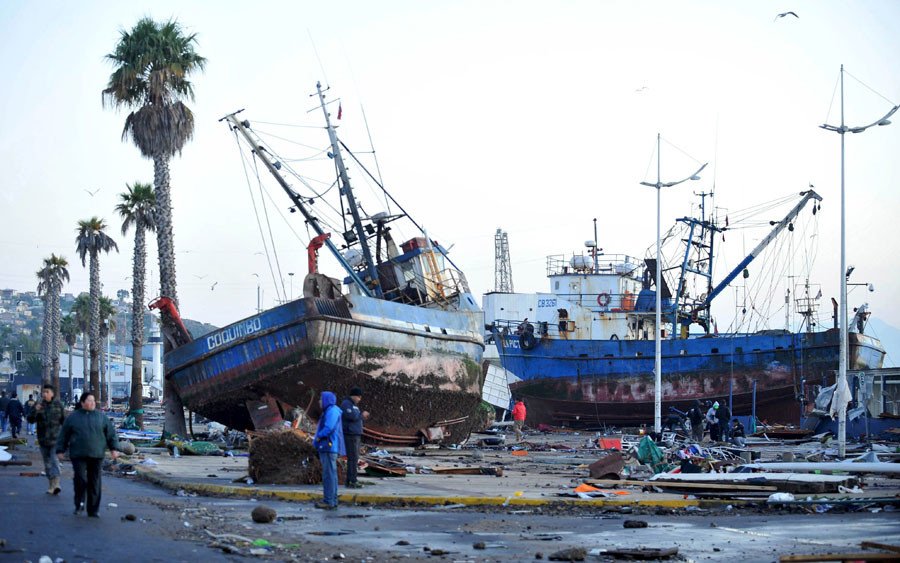 While Wednesday's tremor was powerful, the 2010 quake was 5.6 times stronger in terms of energy released, according to the US Geological Survey.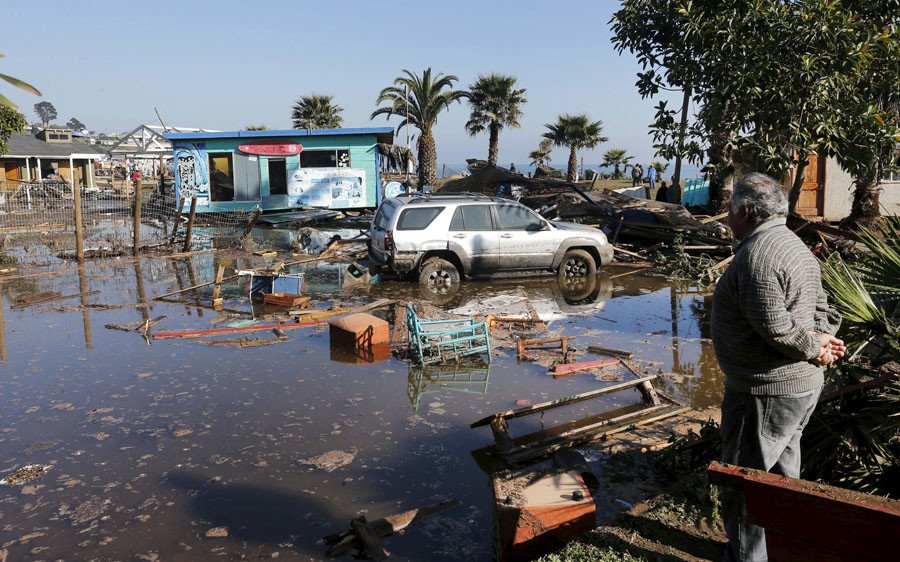 The homes of 610 people were reportedly damaged to the point where they were unable to return, according to government data. While 179 homes were destroyed, 87,600 remained without electricity and 9,000 without clean water, Reuters reported.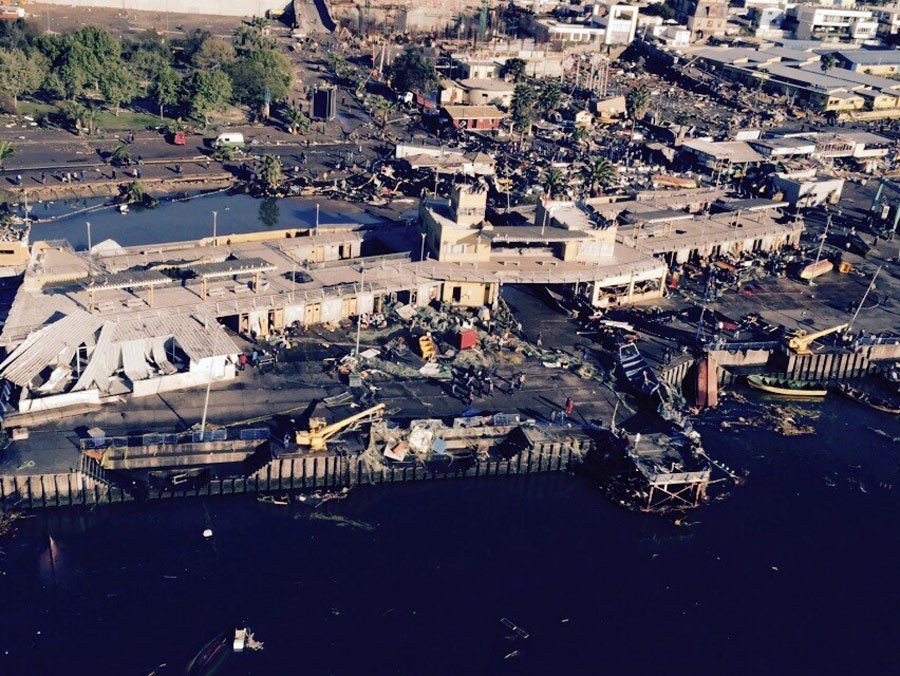 The government ordered evacuations from coastal areas after the quake hit for fear that any delay could trigger a repeat of a 8.8 magnitude quake disaster in 2010 which killed over 500 people and destroyed 220,000 homes. That fatal quake released so much energy that it shortened the Earth's day by a fraction of a second by affecting the planet's rotation.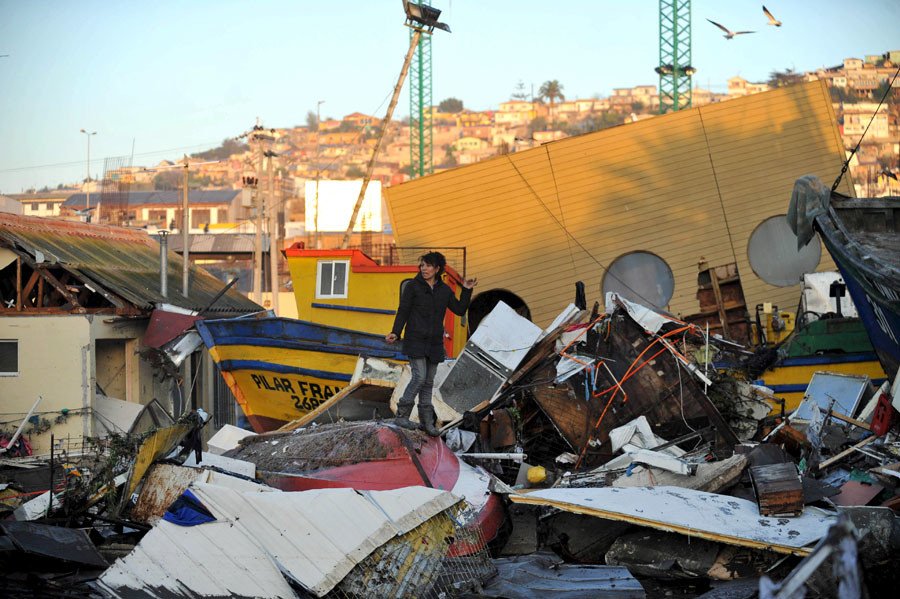 The latest quake knocked out power in the worst hit areas of central Chile. Most buildings, roads and ports have held up well, however.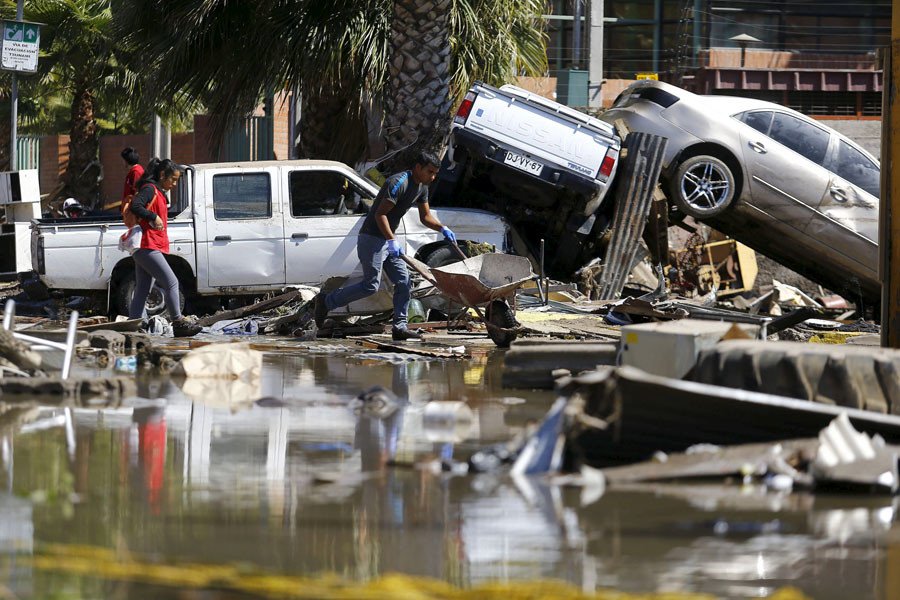 An emergency area was declared by the government at the northern port city of Coquimbo, where waves of up to 4.5 meters slammed into the shore and fishing boats washed up right on to the streets.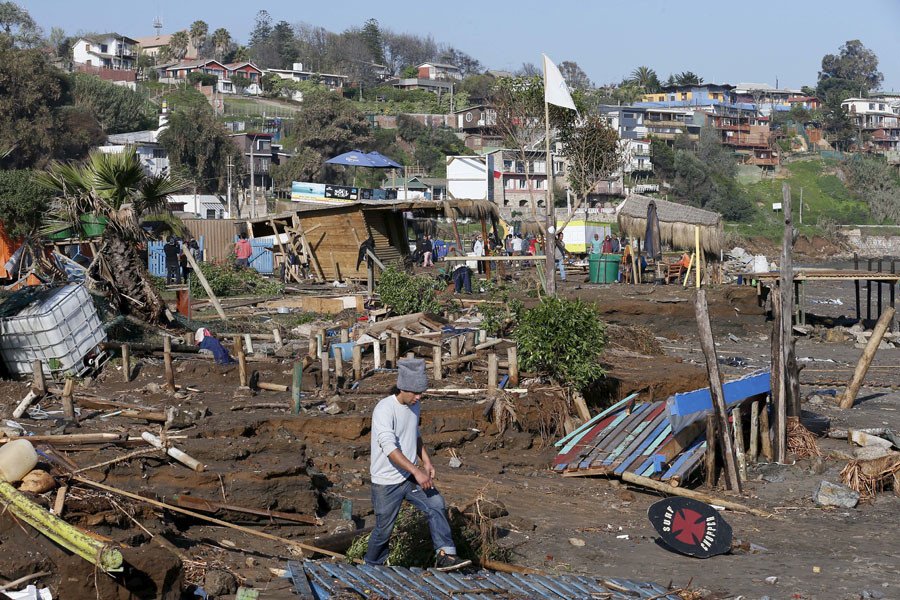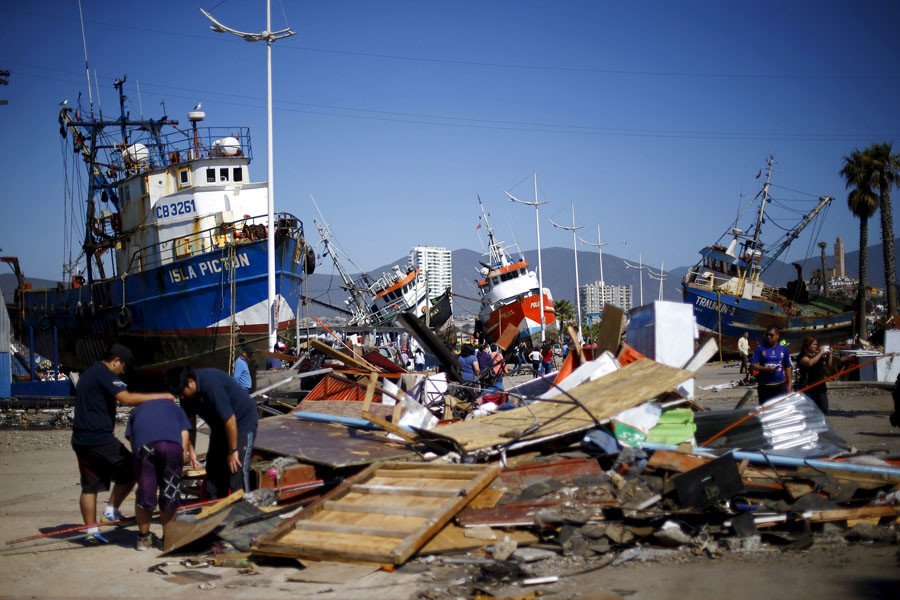 "We lost it all. It was horrible," 79-year-old Hilda Zambra, whose home in Tongoy, a beach town 40km south of Coquimbo, was destroyed by raging waters, told Reuters.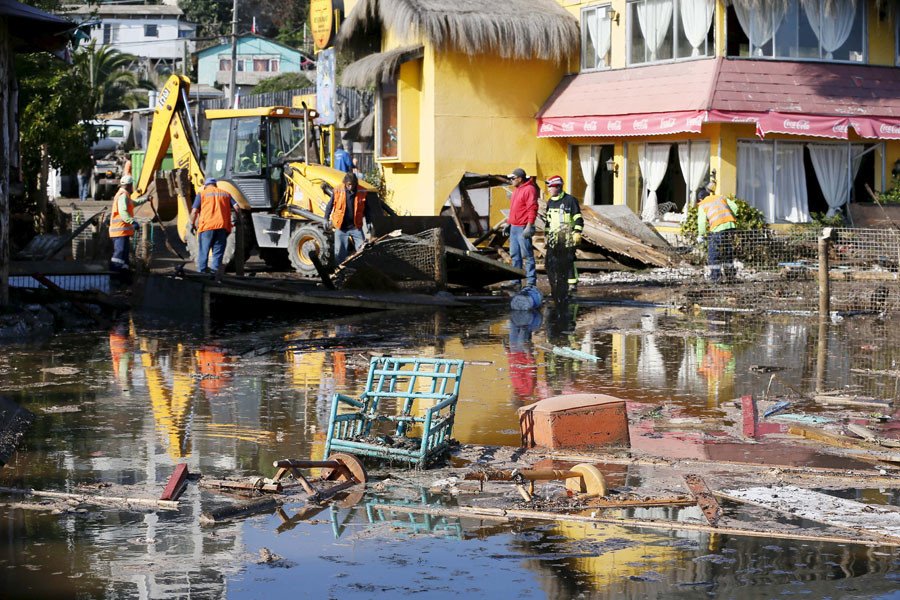 Chile is one of the world's most earthquake-prone countries. It boasts the strongest earthquake ever recorded on Earth. A magnitude-9.5 jolt in 1960 killed over 5,000 people.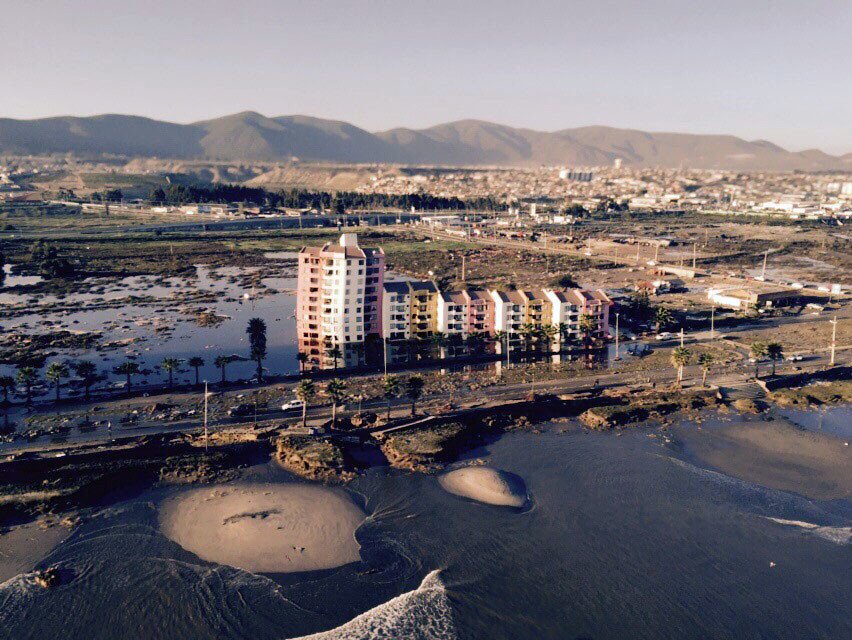 Meanwhile, the Great East Japan Earthquake in March 2011 was not as kind to those on the ground, killing almost 16,000 people.
A combination of the quake and resulting tsunami led to a meltdown at Fukushima nuclear plant, the worst emergency at a nuclear site since the Chernobyl disaster in 1986.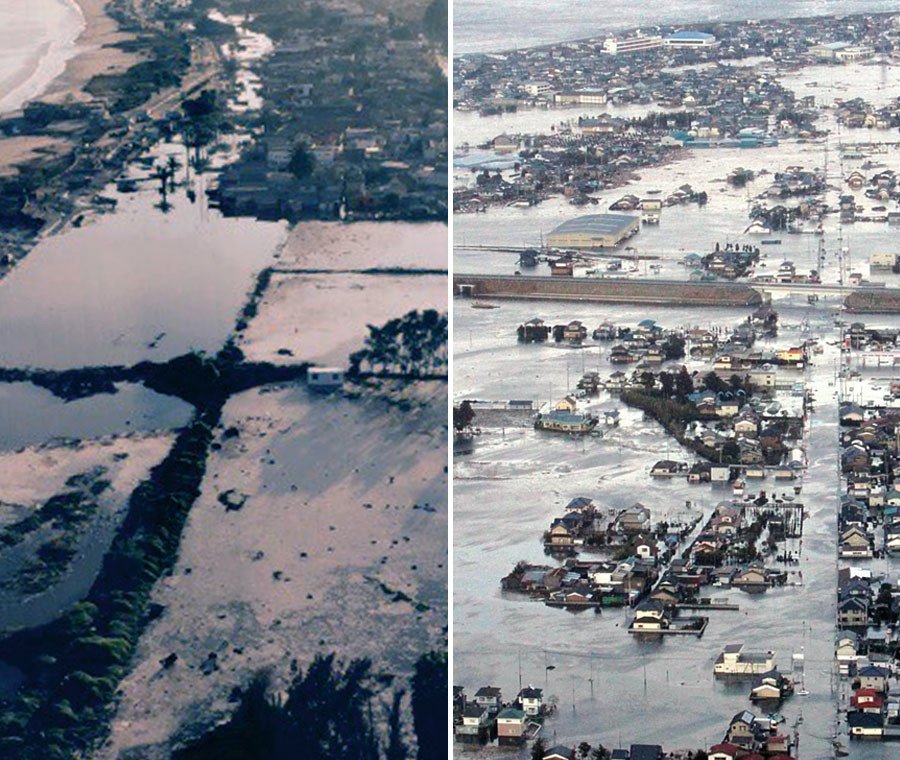 You can share this story on social media: