Egyptian mogul identified & negotiating to buy 2 Greek islands for refugees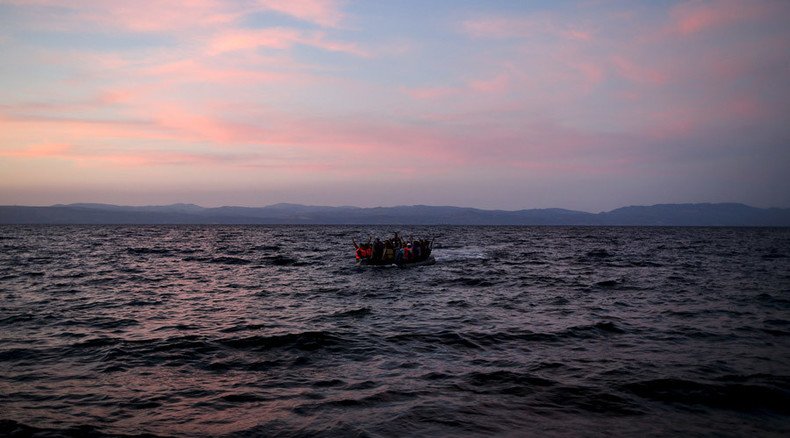 An Egyptian billionaire, who has been offering to buy a Mediterranean island to provide refugees with decent living conditions, has identified potential locations and is now in talks to purchase two private Greek islands.
Egyptian TV tycoon Naguib Sawiris, whose fortune is worth an estimated $3 billion, has "identified two privately owned Greek islands that constitute a good opportunity for the project," a statement from his communication office reads.
"We have corresponded with the owners and expressed our interest to go into negotiation[s] with them," the statement added, clarifying that the islands, if purchased, would still "fall under Greece's jurisdiction."
The future of the deal will depend on Athens' approval to host the maximum number of refugees permitted under the country's laws. Sawiris also hopes that Greece will take care of the "administrative process" of bringing the future migrant residence onto the islands.
The 61-year-old also claimed that the UN's refugee agency UNHCR offered to co-operate on the project, which requires a minimum $100mn investment. The billionaire also seeks to create a new joint-stock company with a starting capital of $100mn which will be tasked with handling donations.
READ MORE: 'Humans, not cattle': Egyptian mogul wants to buy Mediterranean island to house refugees
The third richest man in Africa has promoted the idea of "Aylan Island," named in memory of Aylan Kurdi, ever since the story three-year-old Syrian toddler who washed up on a Turkish beach after a failed attempt to get to the Greek island of Kos was photo-documented, breaking international headlines earlier this month.
In an interview with Newsweek, the billionaire said that his letters to the Italian prime minister, Matteo Renzi, and his Greek counterpart, Alexis Tsipras, have yet to be acknowledged by the two governments.
"I sent a letter saying that I need them to provide me permission to take the refugees there and if they have an island to sell, I am a buyer," he told Newsweek. "It would help me much and what I need from them is the approval to get the refugees there and the administrative support," in terms of customs and passport control as well as a small unit for security.
While acknowledging that he is willing to spend up to $200 million on the purchase, the TV tycoon praised the strong response from volunteers and investors that are willing to help the noble cause.
"I have got around 10,000 emails. Many people said they would volunteer to come and help me build this city, I have two people saying they want to donate $10m and so on," he said.
Besides helping out the refugees, Sawiris says that buying Mediterranean island would help out austerity stricken Athens.
"I know that the Greek government owns a lot of islands that are uninhabited and they need the money. It would be doing the EU a favor, that is giving [Greece] the money anyhow," Sawiris told Newsweek. "So it would look good that they are helping a humanitarian idea. It would be saving the EU from a burden and helping to do something [about the refugee crisis]."
LISTEN MORE:
You can share this story on social media: