12 killed, 10 injured in tourist convoy as Egyptian forces 'hunting ISIS' shoot Mexicans by mistake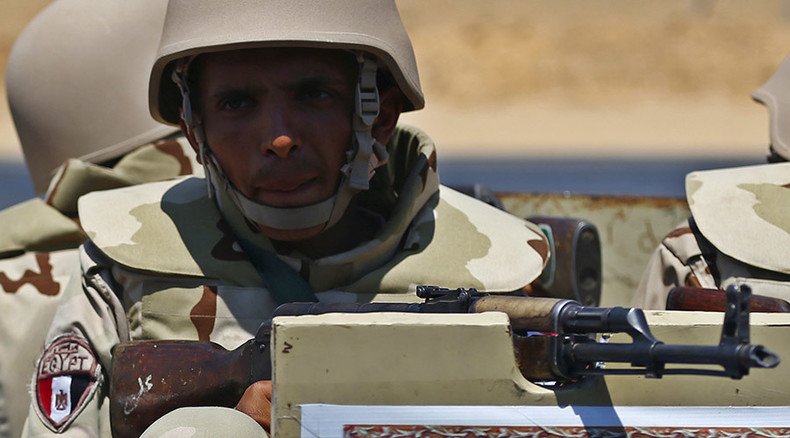 At least 12 people were killed and 10 injured when a convoy transporting Mexican tourists through Egypt's Western Desert was mistakenly attacked by the military. The tourists were taken for Islamist militants, whom the forces had been pursuing, Cairo said.
"A joint force from the police and military, whilst chasing terrorist elements in the oasis area of the western desert tonight, accidentally engaged four four-wheel drives belonging to a Mexican tourist group," Egypt's Ministry of Interior said in a statement on Monday. "The incident resulted in the death of 12 Mexicans and Egyptians and the injury of 10 others who have been transferred to hospitals."
The victims included eight Mexicans and four Egyptians, according to Egyptian security and judicial forces. A total of eight Mexicans and two Egyptians were reportedly wounded.

Mexican President Enrique Pena Nieto has condemned the tragic incident and demanded a thorough investigation in a statement posted on his Twitter account.
México condena estos hechos en contra de nuestros ciudadanos y ha exigido al gobierno de Egipto una exhaustiva investigación de lo ocurrido.

— Enrique Peña Nieto (@EPN) September 14, 2015
READ MORE: ​27 killed in Egypt's Sinai attacks, ISIS affiliate claims responsibility
Those who survived the attack said they were also bombed by military helicopters and an aircraft as they stopped for a break in the western desert, Mexico's Foreign Minister Claudia Ruiz Massieu said on Monday.
Earlier in the day, IS-affiliated Ansar Bait Al-Maqdis militants had claimed responsibility for attacking several Egyptian military locations in the Western Desert on social media. Local media reported that the military retaliated, inflicting significant casualties on the terror group. However, these reports have not been confirmed by the Egyptian forces.
The Interior Ministry said that a joint force of Egyptian military and police had been conducting security operations in the area and all access to civilian vehicles had been closed off due to the situation.
READ MORE: Israel hit with rockets from Egypt's Sinai, ISIS affiliate claims responsibility
Egypt intensified its fight against terrorism in the Western Desert this summer. Five Egyptian soldiers were killed last month when their helicopter crashed as they were hunting for extremist fighters in the Siwa Oasis. An army spokesman said the plane went down due to a "technical failure".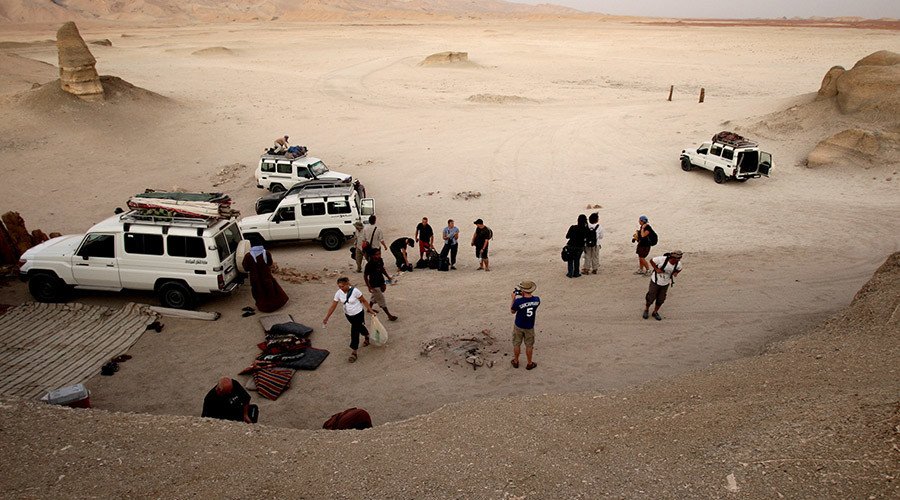 Over a year ago, more than twenty Egyptian troops were killed by gunmen that attacked a military checkpoint in the New Valley Governorate.
The security situation in the Western Desert has deteriorated since the July 2013 overthrow of President Mohamed Morsi, with hundreds of police and army soldiers having been killed by militants. The majority of the attacks have been claimed by the IS-affiliated Sinai Province group.
You can share this story on social media: