2 Russians kidnapped by Ukrainian security forces – Defense Ministry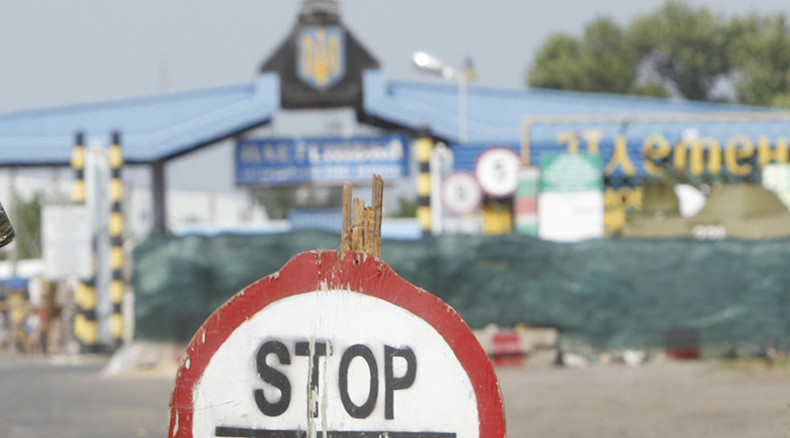 The Russian Ministry of Defense has accused Ukraine forces of kidnapping two Russians from the border town of Chertkovo. The Ukrainian side claims that the two were arrested after illegally crossing the border. One of the men is reportedly a soldier.
According to Moscow, Russian contract soldier Viktor Barsukov was kidnapped by Ukrainian intelligence services in the border town of Chertkovo at about 6 am and transported to Ukrainian territory. This disclosure was made to the TASS and Interfax news agencies by the Russian Defense Ministry's press office.
"Along with the Russian soldier, his brother Nikolay Barsukov, a civilian, was also taken to Ukrainian territory," the statement said.
The Ministry is now demanding that Ukraine immediately set the two free.
"We strongly recommend abstaining from such provocations in the future. Such provocations are cleared defined by every criminal law as kidnapping," the ministry said.
The command is said to have been informed about the incident by the relatives of the missing brothers.
The Ukrainian State Border Guard Service later published their own message saying the two Russians had been arrested after crossing the border illegally.
The pair was allegedly arrested by the Lugansk border unit after being detected by night-vision devices, the website said.
"The arrested had military uniforms on, without distinctive insignias. They turned out to be Russian citizens – one of them had a Russian passport, the other one – a military ID which said he is a soldier of the military unit in the Voronezh Region," Ukraine's State Border Guard Service said. The Voronezh region is about 30 kilometers from Chertkovo.
In addition to Russia, the Ukrainian border service informed the Security Service of Ukraine, the Ukrainian Criminal Investigations Department, and Ukrainian Ministry of Internal Affairs about the incident.