SpaceX unveils next-gen Crew Dragon spacecraft for ISS travel (PHOTOS, VIDEO)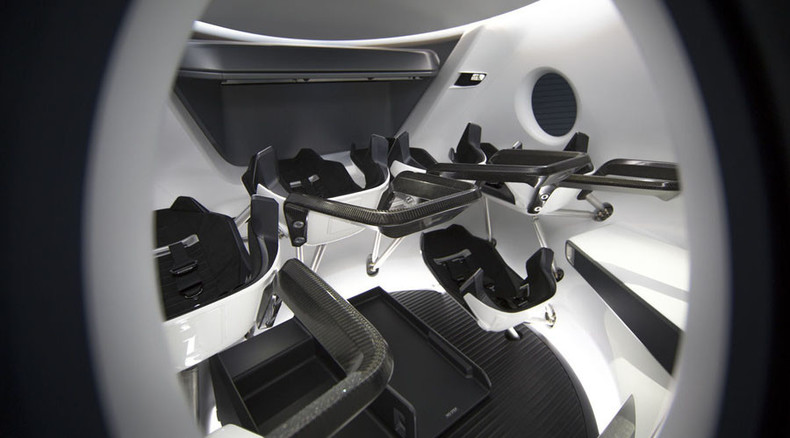 Space aficionados are invited to take a quick peek inside the Crew Dragon, SpaceX's next-generation spacecraft it's developing to carry astronauts to the ISS. With four windows, passengers can observe dramatic views of Earth and the Moon right from their seats.
Futuristic images in SpaceX's video show that the Crew Dragon is designed to be a pleasurable ride for the astronauts.
The spacecraft is meant for seven astronauts and boasts an advanced emergency escape system, which was tested earlier this year. It can swiftly carry astronauts to safety in case something goes wrong, experiencing "about the same G-forces as a ride at Disneyland," according to SpaceX.

The manned Dragon capsule's displays will screen real-time information on the state of the spacecraft's capabilities, from Dragon's location in space to the environment on board.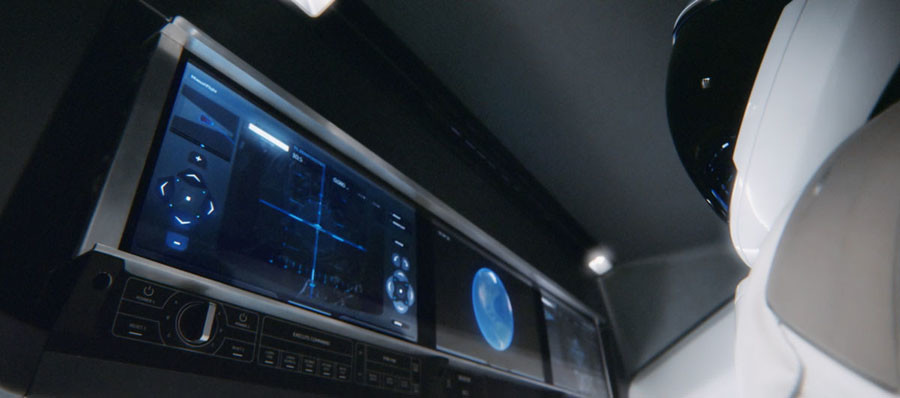 During their trip, the astronauts will be able to adjust the spacecraft's interior temperature to between 65 and 80 degrees Fahrenheit.

It will be an autonomous spacecraft that can also be monitored and controlled by on-board astronauts and SpaceX mission control in Hawthorne, CA.

READ MORE: SpaceX grounded: Falcon 9's next flight still 'a couple of months' away

The next-generation craft from SpaceX comes as the company has come under scrutiny recently over its safety record.
In late June, a SpaceX Falcon 9 rocket intended to launch a cargo ship to the International Space Station exploded two minutes after liftoff. An investigation carried out by the company found that a flawed steel strut located in the rocket's second stage fuel tank appeared to be the "most probable" cause of the blast.

Earlier this month, SpaceX said it was not yet ready to fix a new launch date for its Falcon 9 rocket. Before the June 28 incident, SpaceX had delivered six cargoes to the ISS in the past three years.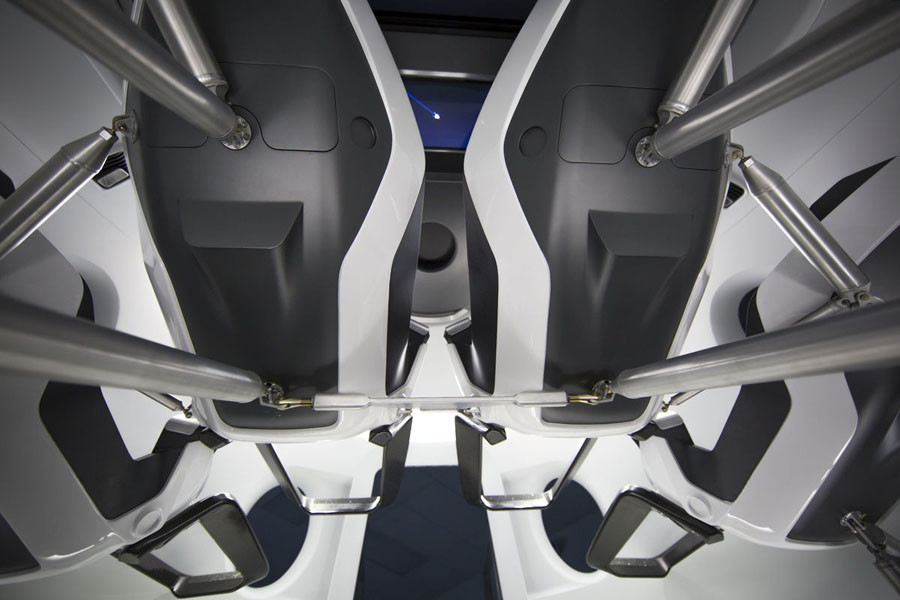 In mid-June, SpaceX created a buzz when it announced a Hyperloop pod competition that would reflect a high-speed transit concept suggested by the company's founder, Elon Musk. The billionaire inventor first published his ideas about the Hyperloop project, a transportation system that could revolutionize the way people travel, in 2013.
READ MORE: Travel in a tube: Elon Musk's Hyperloop to start construction in 2016

Musk, the founder of PayPal, Tesla and SpaceX who dreams of a space era of reusable rockets, caused a stir on Stephen Colbert's Late Show this week when he suggested nuking Mars. Musk said that "the fast way" to make the Red Planet hospitable for humans would be to "heat it up" with atomic bombs.

"The fast way is to drop nuclear weapons over the poles," he said, prompting Colbert to quip that he could be a "super-villain."

READ MORE: Nuke Mars! Elon Musk offers 'solution' to fast track human settlement