Beer for breakfast: Cereal banned from Zimbabwe schools after students use it to brew alcohol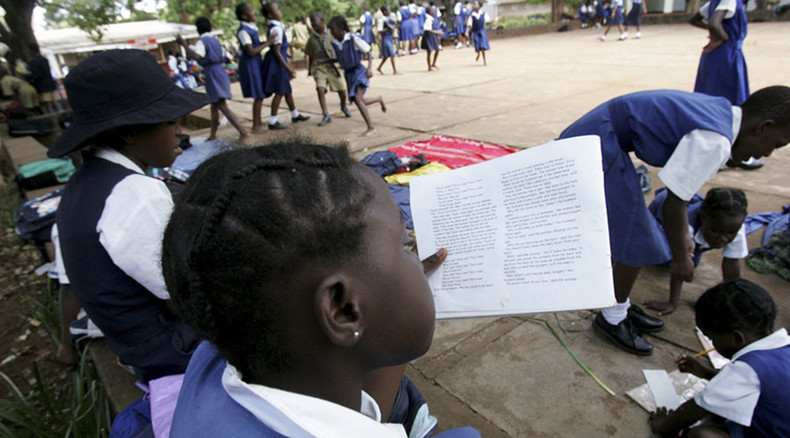 Breakfast cereal has been prohibited from some schools in Zimbabwe after students used it to brew a potent beer. It comes as the southern African country is struggling to deal with underage drinking.
"Pupils reportedly mix the cereals with brown sugar and yeast and leave the mixture to ferment in the sun, creating a potent alcoholic mixture which the pupils drink right under the noses of school authorities," the local Chronicle newspaper reported.
At least three schools banned the oats and cereal made of sorghum, and sent warning text messages to the children's parents.
"We received messages advising us not to buy Morvite when buying groceries for our children. After conducting our investigations we established that the cereal was being fermented into alcohol," a parent, whose name hasn't been disclosed, was quoted as saying by local media.
READ MORE: 'Crocodile poison' beer kills nearly 70 at funeral in Mozambique
The brew the students were making could be dangerous for their health, as "there is no method to control the alcohol content" and the alcohol levels could be "very high," thus leading to "devastating effects" for their health, chemist Michael Dube told The Chronicle.
Apart from the hazards the substance could pose, underage drinking is prompting mounting concerns in Zimbabwe: last month 224 students, some of them as young as 13 years old, were detained for going to a so-called "yuzu" party.
A fortnight ago, 57 people were arrested at a similar party.
During such parties, some allegedly organized by children's parents, teenagers consume alcohol and drugs and engage in marathon sex sessions without contraception, The Chronicle said.
You can share this story on social media: