Saakashvili's comeback? 30,000 sign petition to appoint Georgian ex-president as Ukrainian PM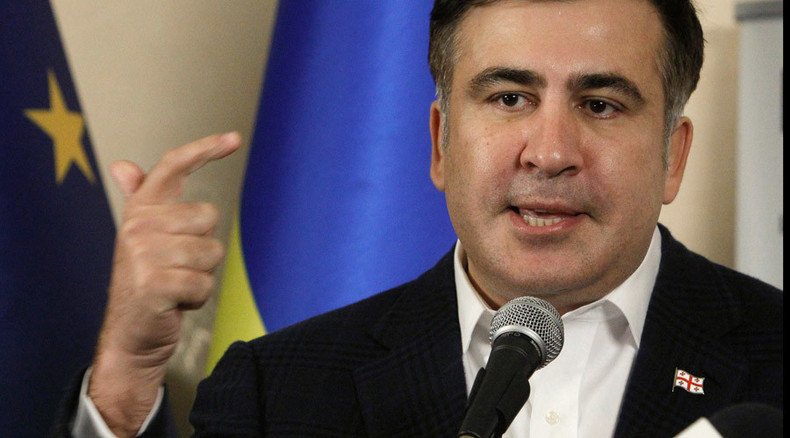 Around 30,000 people have signed an online petition asking Ukrainian President Poroshenko to appoint the southern Odessa region's governor, Mikhail Saakashvili, as prime minister. Supporters hope the ex-head of Georgia will usher in much-awaited reforms.
READ MORE: US to pay salaries of Governor Saakashvili's team in Odessa, Ukraine
The petition, posted to the official website of Petro Poroshenko's office, successfully collected more than 29,400 signatures in just eight days, beating the 25,000 minimum required for it to be considered by the head of state. The document still has about 80 days remaining to attract more supporters.
Poroshenko will now officially have to look into the possibility of replacing current Prime Minister Arseny Yatsenyuk with Saakashvili. Poroshenko personally appointed the fugitive Georgian ex-president, who is also his university pal, to head the strategic Odessa region in May.
Consideration will begin within a three-day period and the decision must be made no later than 10 days after that.
Saakashvili, who is wanted in his home country of Georgia on charges of abuse of power, embezzlement, masterminding an armed attack, and murder, responded earlier by saying there are other people with better knowledge of financial issues who are more suited for the position. "No, No, No," he said. "I think there are individuals out there, who are better versed in these issues," though he added that the current Ukrainian government is paralyzed and needs to be "rebooted on all levels."
Only a few of the petitions that have been submitted to the Ukrainian president online have ever reached such a high number of signatures, with just one, which demanded the removal of an excise tax on imported vehicles, beating it.
Incidentally or not, last week was marked by a scandal between Saakashvili and Yatsenyuk. Sakashvili accused the former Maidan leader of delaying reforms and supporting the oligarchs. Saakashvili has stated previously that up to $45 billion had been lost because the prime minister put the interests of oligarchs over the wellbeing of the country. Yatsenyuk has denied the allegations, calling them groundless and false.
As the Ukrainian constitution says that only a citizen can become an official at the governor level, Saakashvili was granted Ukrainian citizenship by Poroshenko's personal decree. The ex-president gave up his Georgian citizenship, sparking condemnation at home, after claiming that he is being prosecuted on political grounds and going back to Georgia would mean "guaranteed imprisonment."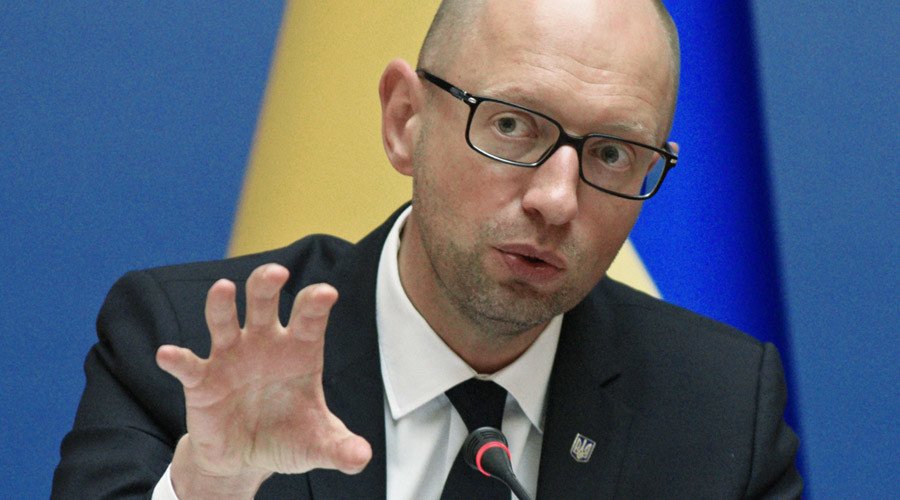 Saakashvili left Georgia in the fall of 2013, just days before his presidential term expired, and has been living abroad ever since. In spring 2014, Georgia's new ruling coalition accused Saakashvili of pilfering hundreds of thousands of dollars from the state budget. The allegations led Georgian prosecutors to open an official investigation. Saakashvili has denied the charges, saying that the funds went towards attracting foreign investors.
READ MORE: Ex-Georgian president, wanted at home, becomes governor in Ukraine
However, the former Georgian leader, lauded as a successful reformer in the West, has several other ongoing cases against him, including abuse of power during a crackdown on anti-government protests in Tbilisi, Georgia's capital, on November 7, 2007. He is also accused of being involved in an attack when Georgian special forces seized an opposition TV station called Imedi on the same day, as well as of appropriating the assets of the station's founder.
In February 2015, Tbilisi issued an extradition request for Saakashvili, but the Kiev authorities rejected it.
Moscow has been highly critical of the appointment of the staunchly anti-Russian Saakashvili as a Ukrainian governor. The Russian Foreign Ministry's human rights representative, Konstantiv Dolgov, referred to the move as "deeply symbolic of 'Kiev-style democracy', which the West is still watching with shameful approval."
READ MORE: Mikhail Saakashvili is lesson to US neoconservatives: Color revolutions can be reversed
Georgia's relations with Russia hit rock bottom during Saakashvili's rule. On August 7, 2008, he ordered an attack involving shelling and tanks on the South Ossetian city of Tskhinvali "to restore constitutional order" in the then-rebellious region. Russia, which had been maintaining a peacekeeping force there since the Georgian-Ossetian ethnic conflict of 1991-1992, intervened the next day to "enforce Georgia to peace," after the death of over 10 Russian peacekeepers.

Saakashvili presented the short-lived war as "Russian aggression," claiming that it had started with a Russian tank battalion invading Georgia. This story was immediately taken up by the Western media, but was later proven false by an independent fact finding mission by the EU, which stated that "the shelling of Tskhinvali by the Georgian armed forces during the night of 7 to 8 August 2008 marked the beginning of the large-scale armed conflict."

Despite Saakashvili's love for unsupported and exaggerated statements, his flamboyant anti-Russian rhetoric has continued to attract Western media outlets. In a recent interview with BBC, Saakashvili said that he "doesn't even think" about Georgia anymore, as he is now too busy with Ukrainian affairs.
LISTEN MORE:
You can share this story on social media: