'Beyond irreparable': UN refugee agency says it's 'broke' and 'failing'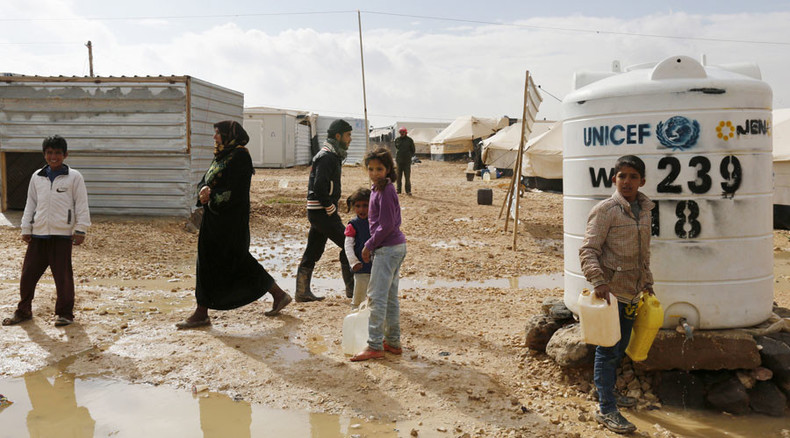 The outgoing UN high commissioner for refugees has lashed out at a system that has left key international agencies relying on irregular, individual donations from individual countries to combat an "unprecedented" refugee crisis.
"We know that we are not doing enough, we are failing the basic needs of people," Antonio Guterres, who will leave his post at UNHCR the end of the year, told the Guardian.
"The situation is beyond irreparable. If you look at the number of children who will see their lives so dramatically impacted by malnutrition and lack of psychosocial support, you will see this is already happening."
UNHCR employs fewer than 9,000 people to look after over 30 million refugees. Four million people have left Syria alone in the past three years.
"If you look at those displaced by conflict per day, in 2010 it was 11,000; last year there were 42,000. This means a dramatic increase in need, from shelter to water and sanitation, food, medical assistance, education."
The UNHCR budget for 2015 stands at about $5.1 billion, with the US contributing more than all the other countries combined, and with notably small contributions coming from several Middle East states indirectly involved in regional conflicts, such as Saudi Arabia, Qatar and the UAE.
"The budgets cannot be compared with the growth in need. Our income in 2015 will be around 10% less than in 2014. The global humanitarian community is not broken – as a whole they are more effective than ever before. But we are financially broke."
Guterres says that even regarding Syria, the highest-profile issue of the day, appeals for funding have only resulted in a third of the necessary resources, while for other lingering emergencies that have long left the headlines, such as South Sudan and sub-Saharan Africa, less than 15 percent of the necessary money has been allocated.
In practical terms, this has resulted in cuts to refugee rations for Syrians in Lebanon and Jordan, and Africans in Kenya and Chad, as well as the closure of healthcare clinics in Iraq
But it is the model of constant requests, compromises, and last-minute decisions that Guterres believes is fundamentally detrimental to securing better long-term outcomes for refugees.
"As UN peacekeeping operations are funded by assessed contributions, I think that at least major emergencies like Syria should benefit from assessed contributions that all member states contribute to," said the 66-year-old.
"If you look at the humanitarian budget all over the world, it is somewhere between $20 billion and $30 billion. I don't know any bailout of even a medium-sized bank that did not cost more than that. Not to spend more on humanitarian aid is a bad strategy, not to say a suicidal one."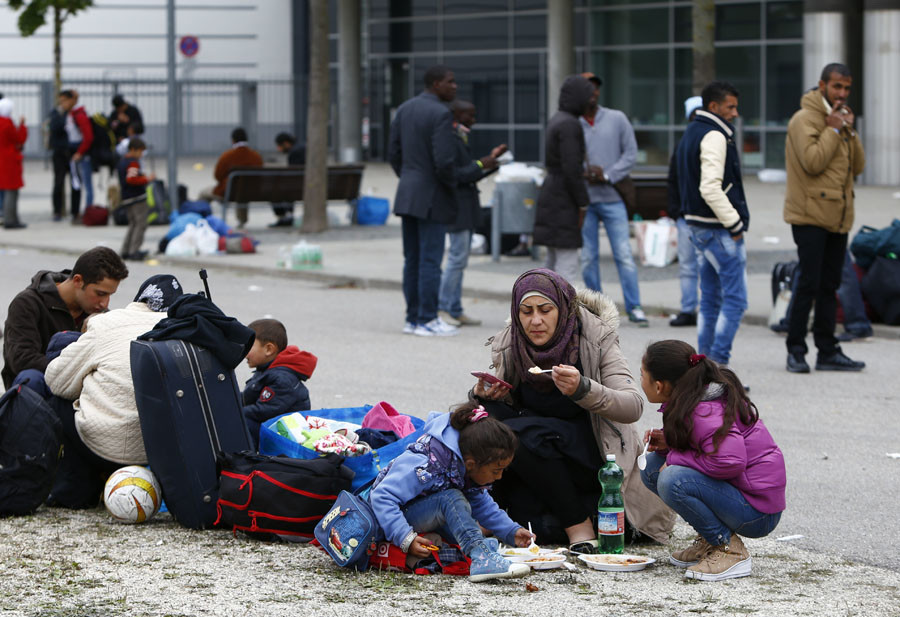 Guterres believes that a lack of proper refugee provisions is partly responsible for the migrant and refugee crisis that will see more than a million people enter Europe seeking asylum by the end of this year.
"It's a very dramatic situation and it's clear that because Syrians can't work legally, and the assistance is not enough, then that is one of the reasons why more people are moving onwards."
However, the UN also believes Europe should help refugees directly, issuing a statement last week saying the continent could easily house up to 200,000 extra newcomers.
While Guterres's pleas for more plentiful and steady funding may sound appealing, his opponents are likely to counter that the UN's budget – when all donations are included – has approximately doubled in the last decade, and quadrupled in the last 20, and would probably also point out that additional funding is not easy to find at present, given the fragile state of the world economy.
LISTEN MORE: