Free-travel Schengen Europe could be thing of the past, EU leaders warn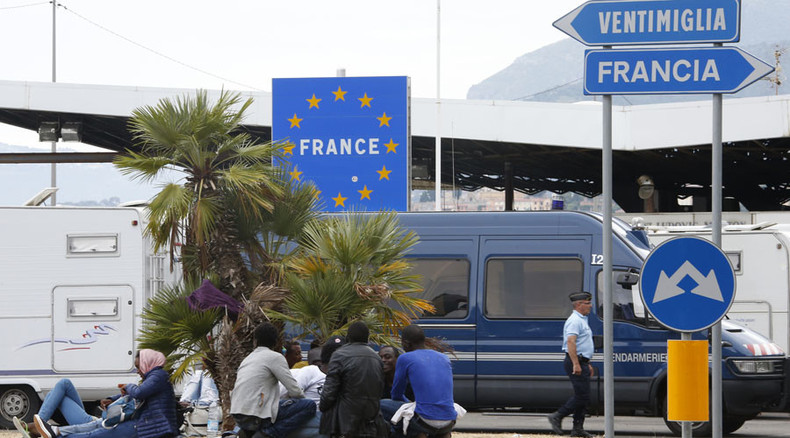 The whole Schengen area "will collapse" without a united EU migrant policy, says French President François Hollande, adding that in this case the European countries will return to national borders.
Hollande said that he proposed, along with German Chancellor Angela Merkel "a permanent and obligatory mechanism" for distributing refugees and migrants between all European countries. However, this mechanism should be adopted by the European countries.
"If there is not united policy of EU, this mechanism does not work, it will explode, and at this moment there will be a huge influx [of asylum seekers] and undoubtedly it will lead to the end of Schengen, the return to national borders."
Hollande is yet another European leader who predicts the collapse of Schengen area no measures are taken to tackle the asylum seeker crisis. Earlier German Chancellor Angela Merkel said that if the EU doesn't "succeed in fairly distributing refugees" coming from war-torn countries, "the Schengen question will be on the agenda for many."
READ MORE: Schengen zone to be 'on agenda' if EU doesn't fairly distribute refugees – Merkel
Italian Minister Paolo Gentiloni also said that if the EU doesn't move towards joint European asylum rights, "we leave each country to deal with the problems" and "risk a lot regarding the Schengen [zone]."
READ MORE: 'Step towards normality'? Austria plans to shut emergency corridor for refugees
According to Slovakia's Foreign Minister Miroslav Lajcak, the Schengen zone has "de facto disintegrated."
READ MORE: Worst refugee crisis since WWII
European Union is currently facing the worst refugee crisis since World War II. More than 350,000 asylum seekers have crossed into the EU in 2015 alone, according to a report released September 1 by the International Organization for Migration (IOM).
Most of them are refugees fleeing war and poverty in the Middle East and North Africa to start a new life in Europe.
And the numbers are expected to rise this year as Germany alone is planning to host 800,000 asylum seekers, according to German Labor and Social Affairs Minister Andrea Nahles. All in all the country is going to spend an extra €6 billion (£4.4 billion) to cope with the influx of the refugees in 2015.
On Wednesday, Jean-Claude Juncker, European Commission President, is set to present a plan to relocate about 120,000 refugees from Italy, Greece and Hungary. The new arrangement says that Germany is to accept a further 31,000 asylum seekers, followed by France with 24,000 and Spain with almost 15,000.
LISTEN MORE: