Gold rush: Polish military starts 'reconnaissance' to find Nazi treasure train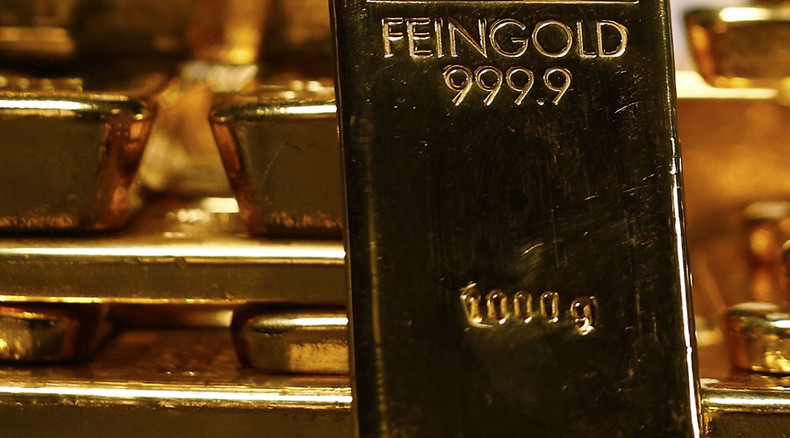 On Friday, Polish military forces are scheduled to start "reconnaissance work" in the mountains where a Nazi treasure train is believed to be secreted. The haul on board could be worth up to $385 million.
The story began last month, when two men said that they had found the armored train. It was used to transport gold and looted treasures, and vanished 70 years ago in the Sudety Mountains.
The train is probably protected with booby traps, authorities warned the treasure hunters.
The vehicle went missing following its departure from Wroclaw in 1945, while the Germans were retreating from Soviet-led forces.
"We simply need to know where we stand on this whole story," Defense Minister Tomasz Siemoniak told Bloomberg on Thursday.
He said the military would "verify security aspects linked with possible mines," either "confirming or denying" finding the train.
READ MORE: Nazi gold? 2 men claim to find mysterious Third Reich treasure train in Poland
The mayor of Walbrzych supported the defense minister in his desire to end the speculations.
"We requested military assistance to establish if there's any evidence behind claims that the train is buried here. We can't use city guards to protect an area of about 20,000 square meters indefinitely," Roman Szelemej said on Thursday as cited by Bloomberg, adding the search will start on Friday.
Last week, Deputy Culture Minister Piotr Zuchowski said a geo-radar image of the 100-meter-long (328-foot) train made the discovery "more than 99 percent certain."
There have been many wild guesses about what could be inside: a few days ago, UK author and journalist Tom Bower said it could contain the legendary lost Amber Room, presented to Tsar Peter the Great by the King of Prussia.
Towards the end of World War II, the Nazis started building underground tunnels and structures in the mountains of Walbrzych. It is speculated that the mysterious train could be connected with that project.