3,000 people evacuated as fire delays 70 flights at Moscow Domodedovo Airport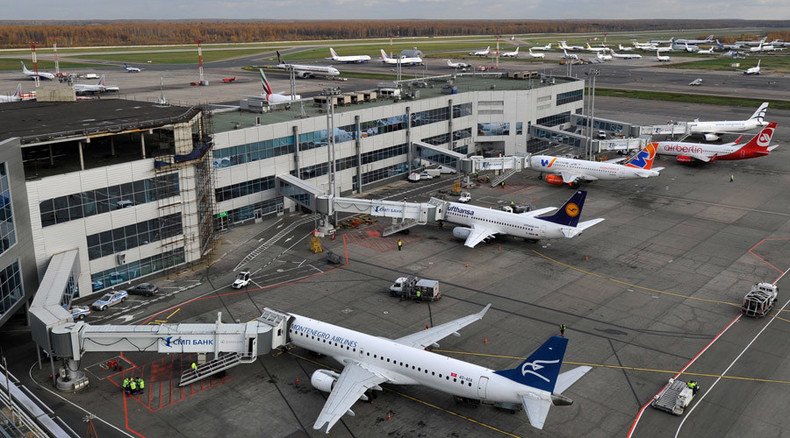 Seventy flights have been delayed at Moscow's Domodedovo Airport due to a fire that broke out at about 7am local time (0400 GMT) on Thursday.
The ground floor of Russia's busiest airport, Domodedovo, was blanketed with thick white smoke, RIA Novosti reported.
Over 3,000 people were evacuated and their flights were delayed. The fire was contained, and special equipment for removing smoke was sent to the airport.
The Russian Emergency Ministry told TASS that cables had caught fire in the airport's baggage department, in an area covering approximately 20 square meters.
"After the smoke is removed and the building is checked, the airport will continue normal service," the ministry's spokesperson said earlier.
READ MORE: Blaze at Dublin airport contained, all flights suspended for 1 hr
In fact, the airport has now restored normal services, according to the airport's spokesman, Aleksandr Vlasov.
"For the time being, about 70 flights are still delayed by approximately two hours," Vlasov told local radio station, adding that 81 flights, grounded in the morning, had already taken off.
You can share this story on social media: