'Don't believe these reports': Putin's spokesman on Russian fighter jets in Syria claims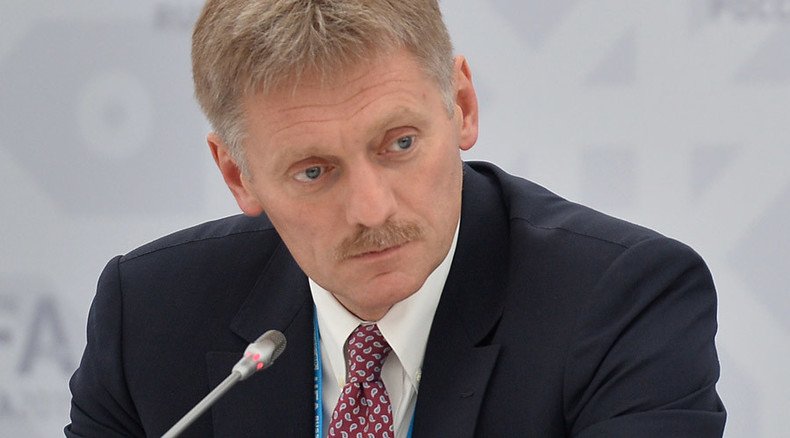 The Kremlin has dismissed media reports alleging that Russian jets are to participate in attacks against Islamic State (IS, formerly ISIS/ISIL) in Syria.
"One shouldn't believe these reports," said Kremlin spokesman Dmitry Peskov on Wednesday.
On Monday, Israeli news site Ynet news reported that a Russian "expeditionary force" has arrived in Syria to set up a camp at a government airbase near Damascus in order to conduct air strikes against IS positions.
The report, which cited unnamed Western diplomats, added that "thousands of Russian military personnel are set to touch down in Syria, including advisers, instructors, logistics personnel, technical personnel, members of the aerial protection division, and pilots who will operate the aircraft."
READ MORE: 'No Russian jets sent to Syria' - military source on 'expeditionary force' report
The author of the report, Alex Fishman, told RT that he cannot comment on the legitimacy of his source.
On Wednesday, unverified images surfaced on Twitter suggesting that Russian-made jets and drones were sighted in Syria.
On Tuesday, RT contacted a military source who also denied Russian troops involvement in Syria.
"There has been no redeployment of Russian combat aircraft to the Syrian Arab Republic," the source said. "The Russian Air Force is at its permanent bases and carrying out normal troop training and combat duty."
Earlier media reports suggested that Russia has supplied Syria with Mig 31 fighter jets under a bilateral contract signed in 2007. In August, Turkish media outlet BGNNews.com reported that six jets have landed in Damascus. The report was quickly dismissed by the CEO of the Russian Aircraft Corporation Mig Sergey Korotkov.
You can share this story on social media: