New sanctions: US targets scores of Russian, Chinese, Syrian firms over Iran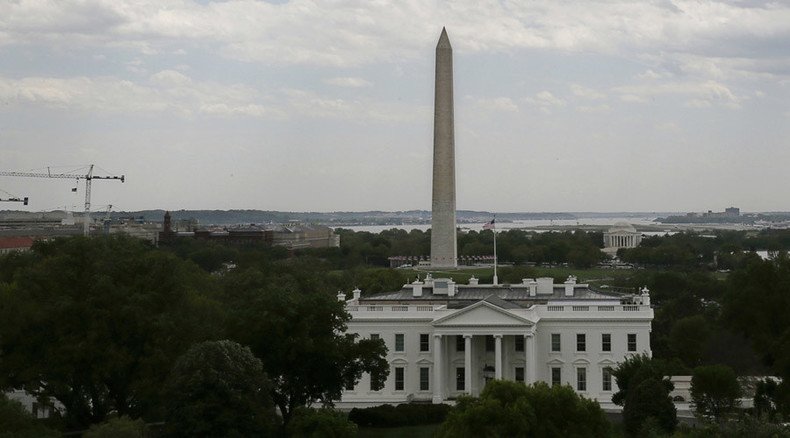 The US is set to impose sanctions on a number of Russian, Chinese, Syrian, Turkish, Sudanese and Iranian companies, thought to be involved in activities which, according to Washington, go against its Nonproliferation Act in regards to Iran and Syria.
According to the list, due to be published in the Federal Register on Tuesday and currently available on its website, such prominent Russian companies as Instrument Design Bureau (KBP), Rosoboronexport (ROE) and Russian Aircraft Corporation (RAC) MiG fall under the punitive measures, just to name a few.

The US has imposed a number of sanctions on Russia since August 2014 over the conflict in eastern Ukraine and Crimean reunification, accusing Moscow of being a protagonist and participant in the ongoing hostilities.

Russia has repeatedly denied Western allegations of any involvement in its southern neighbor's internal affairs whatsoever. It responded with counter-measures, banning imports from the EU, US and others. In June, Moscow extended its embargo on food imports from Western countries until August 2016 due to the prolonged anti-Russia sanctions.
Russia's Ministry of Foreign Affairs said that retaliatory measures will follow, noting that they won't necessarily be identical. According to the Ministry, US sanctions contradict Washington's own signals concerning interest in cooperating with Russia on solving a number of acute international problems.

Chairman of the Federation Council on Defense and Security, Viktor Ozerov, has slammed the new sanctions against Russia's defense industry complex.

"This is a hidden form of competition, because today our weapons and military equipment are in demand on the international arms market, and thus the US wants to weaken the economy of these businesses," TASS quoted him as saying.
Among the Chinese and Iranian companies is China's BST Technology and Trade Company, Tianjin Flourish Chemical Company, Iranian Revolutionary Guard Corps (IRGC) Qods Force and Rock Chemie (Iran). Syrian Air Force, Turkey's Multimat Ic ve Dis Ticaret Pazarlama Limited and Sudan's Vega Aeronautics are also mentioned in the list.

"No department or agency of the United States Government may procure or enter into any contract for the procurement of any goods, technology, or services from these foreign persons, except to the extent that the Secretary of State otherwise may determine," the notice on the behalf the US State Department states.

"No United States Government sales to these foreign persons of any item on the United States Munitions List are permitted, and all sales to these persons of any defense articles, defense services, or design and construction services under the Arms Export Control Act are terminated," the document adds.

READ MORE: Russia in recession on back of cheap oil, sanctions
"No new individual licenses shall be granted for the transfer to these foreign persons of items the export of which is controlled under the Export Administration Act of 1979 or the Export Administration Regulations, and any existing such licenses are suspended."

The measures are set to remain in place for two years, "except to the extent that the Secretary of State may subsequently determine otherwise."
The Iran Nonproliferation Act of 2000, which was signed into law on March 14, 2000, authorized the US president to take punitive action against individuals or organizations "known to be providing material aid to weapons of mass destruction programs in Iran."

In November 2005, it expanded the scope of the Iran Nonproliferation Act of 2000 to include Syria and a year later China. The law bans supply of goods, services and technology, subject to international control regimes and the corresponding lists, to these countries.
LISTEN MORE:
You can share this story on social media: