RIP Masyanya bear: Animals die in flooded zoo in Russia's Far East, locals say (PHOTOS, VIDEO)
Published time: 30 Aug, 2015 17:08
Edited time: 30 Aug, 2015 18:03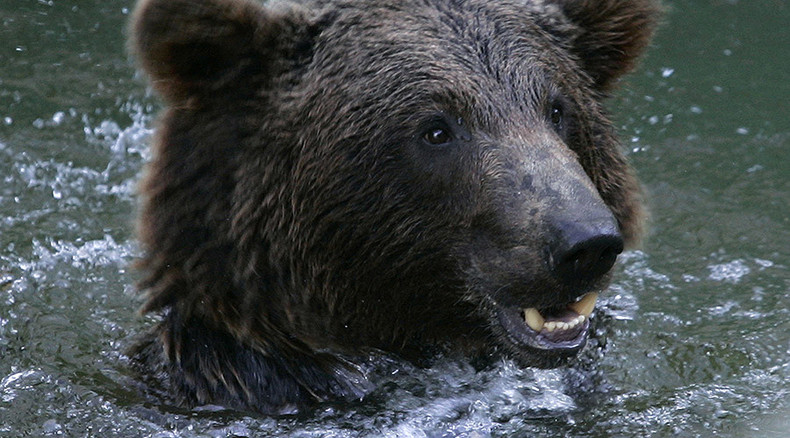 Several animals, including a lion and a bear, have drowned in their cages in the Russian city of Ussuriysk after it was flooded by heavy rains, locals say. With more rainfall expected in the region, animal activists have raised the alarm to save animals still left in flooded cages.
The animals reportedly died locked in their cages at the Ussuriysk "Green Island" animal park. Citing animal rights activists, LifeNews reported that several wolves, bobcats, a lion and visitors' favorite friendly bear, named Masyanya, all drowned in the flooded zoo.
Some animals escaped the fast-rising water and could later be seen wandering around the park, locals said. Several bears and deer were on the run, they said, calling for other people not to kill the animals if they spot them.

READ MORE: Lucky escape: Penguin flees deadly Tbilisi floods, makes 60km trip to Azeri border
While some inhabitants of the badly flooded zoo have been rescued - including smaller animals and a deer family, others are still left in cages full of water, as volunteers say they simply have no keys to rescue them.
Animal activists blamed the zoo owners for failing to save the animals. While saying they understood that emergency services could not deal with the situation because they were busy helping people, locals blamed the park's director for condemning the animals "to death."
"We asked the zoo director to evacuate the animals, but he said no help was needed. [Then] we learned that a bear had drowned. To let animals die in locked cages - that's terrible. Now we've been told that the director is looking for boats and hunters with sedatives to remove the bears," animal activist Yana Salmina told PrimaMedia.
Ussuriysk, which is some 100 kilometers (60 miles) from the Russian far-eastern port city of Vladivostok, has been suffering from super-typhoon Goni. It brought heavy rains to the region, causing flooding in Ussuriysk and a number of villages around it. Hundreds of people have been relocated from their homes, with emergency services providing water and food reserves for those who have been cut off from civilization. The city has been put under a state of emergency, Interfax reported Sunday.