Lucky escape: Penguin flees deadly Tbilisi floods, makes 60km trip to Azeri border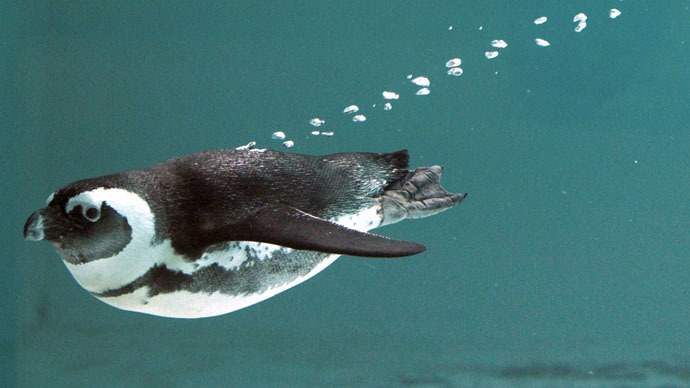 An African penguin, one of the dozens of animals who escaped Tbilisi zoo as it was being devastated by a massive flood, made it as far as the Azeri border – a trip of some 60 km downriver – before being picked up in a dragnet by the authorities.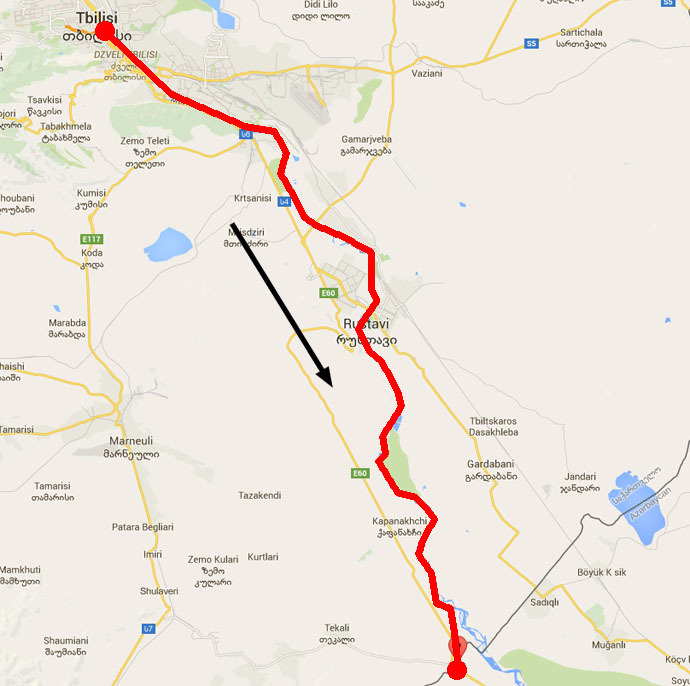 The penguin's flightless flight apparently took it south from Tbilisi, the Georgian capital, over the Kura River. It was spotted near the Red Bridge, a historic structure on the border between Georgia and Azerbaijan. His discovery on Tuesday was reported by the zoo management.
"Fifteen minutes ago they called us and told that a penguin is swimming near the Red Bridge. He is alive. A group went to bring him back to Tbilisi," the zoo said.
READ MORE: Georgian capital flood: 12 killed, zoo animals escape, several shot dead (PHOTOS, VIDEO)
Tbilisi zoo was seriously damaged by a flash flood that hit the city last week. Hundreds of animals died during the disaster, others escaped and roamed the streets of the Georgian capital, with a hippo and a crocodile among them.
Some animals were shot by local security troops responding to the escape – a move that was later harshly criticized by local residents and zoo authorities, who said there was no such need.
Rather than rebuilding the zoo at its previous site, Georgia plans to create a new one at a new location.
You can share this story on social media: