4 killed, 8 injured in fire at Russian detention facility (VIDEO)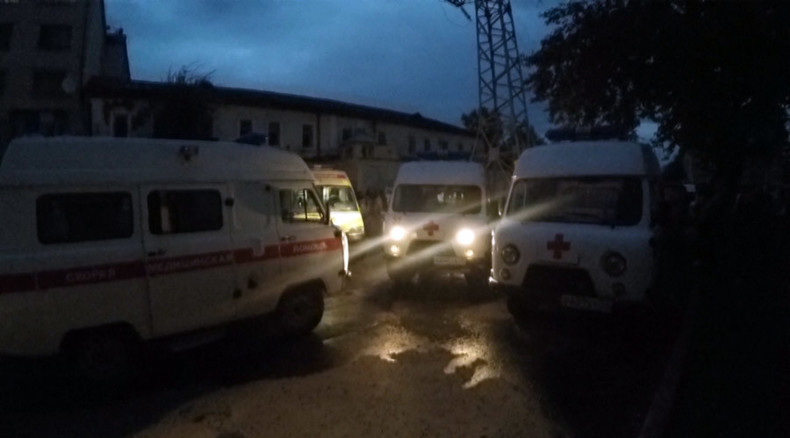 At least four people were killed and eight injured when a fire broke out at a detention center in the Russian city of Ulyanovsk on Saturday evening.
The four fatalities of the tragedy in southeastern Russia were all prisoners, local authorities said. At least eight people were saved from the blaze and hospitalized. One employee was among the injured, Russia's Federal Service for Execution of Punishment reported, adding that he had been taken to a hospital in critical condition along with one injured inmate.
Over thirty people were evacuated when the fire broke around 7 pm local time, authorities said. Prisoners on the lower floors of the building were transferred to the upper floors, RIA Novosti reported, citing Igor Zharkov, the head of the local government's press-service. All inmates are now within the detention facility, and no prisoners escaped during the emergency.

READ MORE: At least 8 die in drug addict rehab center fire in Russia
According to preliminary data, the fire started after electrical equipment short-circuited in a solitary confinement area in the basement of the building. Another version suggests that a prisoner's clothing had caught on fire and led to the blaze. A criminal negligence case was reportedly opened following the incident, and an emergency meeting of local authorities has been called for Sunday.