Nazi 'gold train': Poland asks treasure-hunters to stop searching, warns of booby-traps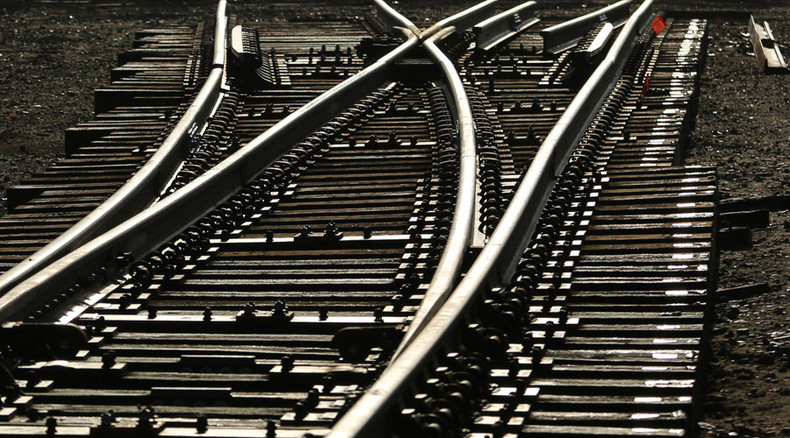 Warsaw has made a plea to treasure hunters, asking them to stop searching for a missing World War II Nazi train which is rumored to have contained precious objects. It comes one week after two men claimed to have discovered it in Poland.
The country's Culture Ministry says "foragers" have become active since two people claimed to have discovered the train last week on land belonging to the city of Walbrzych in southwestern Poland. It has urged eager fortune-hunters to stop searching, saying they risk injury or death.
"It might contain dangerous materials from World War II," Piotr Zuchowski, the head of national heritage at the ministry, said in a statement, adding that "there's a huge probability that the train is booby-trapped."
Zuchowski requested that any "further investigations" be put on hold until necessary procedures have been completed to secure the area.
But treasure hunters may think that the risk may well be worth it – because the train is rumored to contain gold and jewels stolen by the Nazis.
Despite wide accusations that last week's claim was a hoax, Zuchowski said he has seen a geo-radar image of what is claimed to be the discovered train. According to the image, it would be more than 100 meters long. The data was presented by the lawyers of the two men who say they found it.
However, it has not yet been confirmed that the discovery is, in fact, the famous Nazi "gold train," or that it contains any valuable cargo.
Jaroslaw Chmielewski, a lawyer for the two men who claim to have discovered it, stated that his clients are "skeptical as to whether it is really the famous [Nazi] train" but that they "can't completely exclude the possibility."
The alleged discovery was reportedly made possible by the death-bed confession of a person who helped hide the train. Zuchowski declined to reveal that person's identity, and said the contents of the train are unknown.
The train spotters have not been identified, though media outlets have reported that they are of Polish and German nationalities.
After making their discovery, the treasure hunters wrote a letter to local authorities, saying it contained "valuable objects, costly industrial materials and precious metal ores," Polish media reported. The men are reportedly seeking a finders' fee of 10 percent of the value of the contents.
Local legend says that a German train loaded with gold, gems, and armaments set off from Wroclaw (then Breslau, Poland) in an attempt to flee the Red Army in 1945. It is believed to have gone missing near the city of Walbrzych.
Treasure hunters have been looking for the so-called "gold train" for decades. The Polish army and security service also searched for it during the country's communist area, apparently coming up empty-handed.