2 French journalists arrested for allegedly 'blackmailing' Moroccan king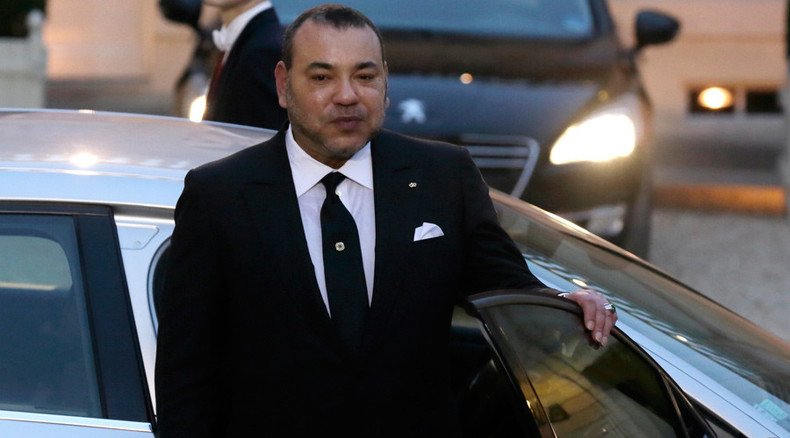 Two French journalists have been arrested in Paris for allegedly blackmailing King Mohammed VI of Morocco. They were writing a book about the monarch and reportedly accepted a payment of €3 million from the Moroccan government.
The information that Eric Laurent and Catherine Graciet were detained by French police was confirmed by the Paris prosecutor's office to AP.
The pair were arrested after a meeting with a Moroccan government representative at which they were given money, a source close to the French investigation told AFP. They are now being investigated on charges of attempted blackmail and extortion.
"A sum of money was handed over and accepted," the source said. The journalists were reportedly demanding €3 million ($3.4 million) to not publish a critical book about the king.
READ MORE: Associated Press sues US DoJ over access to FBI records
Earlier, Eric Dupond-Moretti, a lawyer for the Moroccan government, told RTL radio that Laurent, who has written several books about Morocco, called the authorities in Rabat, saying that he was writing a book about Mohammed VI.
"It's the first time I've ever seen someone, who says they're a journalist, openly conduct bribery against the state – it's outrageous," Dupond-Moretti said.
The lawyer said Moroccan authorities filed a lawsuit in Paris and later the journalists were arrested.
"There is reason to think, I do not say it's the truth, that there may be links between this case and terrorism," Dupond-Moretti said.
READ MORE: BBC journalists covering Virginia shooting 'threatened by police,' forced to delete footage
The Seuil publishing company confirmed to AFP that Laurent and Graciet had scheduled the publication of their book "in January or February" 2016.
In 2012, Laurent and Graciet wrote a book together about the life of Mohammed VI, titled "Le Roi prédateur" (The Predator King).
You can share this story on social media: