Mass visa checks in Australia streets canceled after public outcry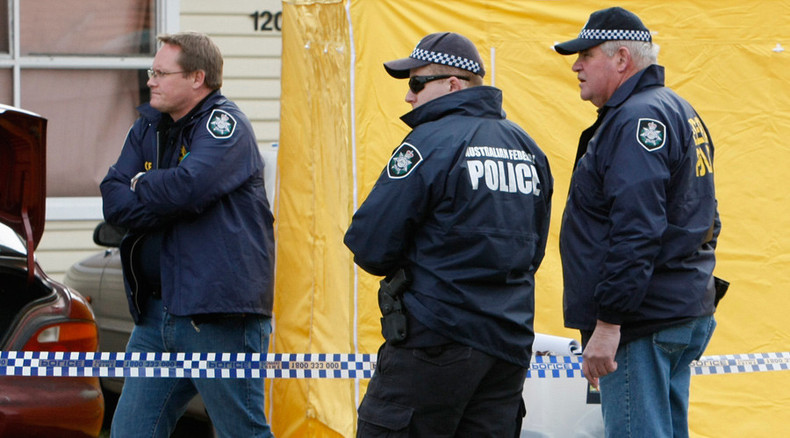 A multiagency crackdown in central Melbourne that would have involved freshly empowered immigration officers checking visas has been canceled after mass protests.
The crackdown, called Operation Fortitude, would see officers placed in key spots in Melbourne's business center "speaking with any individual we cross paths with," Don Smith of the Australian Border Force (ABF) said.
"You need to be aware of the conditions of your visa; if you commit visa fraud you should know it's only a matter of time before you're caught out," he warned, The Sydney Morning Herald reported.
The operation would be one of the first for the newly established paramilitary organization, which was created on July 1 by a merger of assets and functions of the now-defunct Customs and Border Protection Service and parts of the Department of Immigration and Border Protection (DIBP).
The reform gave ABF officers with the power to detain offenders, carry weapons and gather intelligence. Officers were also issued military-style uniforms to complement their substantially greater authority.
The plan was criticized by rights activists, who said ABF was going to randomly fish for illegal immigrants in the streets and possibly resort to racial profiling of their targets. Operation Fortitude was ridiculed on social media, and dozens of protesters rallied in Melbourne streets.
"The benefit to society of these sorts of approaches seems to me to be much less than the damage to which it does to a society by instilling fear," human rights barrister Julian Burnside told The Guardian.
"I don't want to live in a community where you walk around with the fear that people will stop you, with a threat you'll be jailed or mishandled if you don't comply."
Following the outcry the DIBM, the ABF's parent organization, released a statement defending the plan.
"ABF officers will assist partner agencies by conducting background visa checks on individuals who are referred to us," a spokesman for DIBM said, adding the operation was being led by Victoria Police.
The ABF "does not target on the basis of race, religion, or ethnicity," he said.
The protest continued as the time for the operation, scheduled for Friday 2:00 p.m., crept closer. Victoria Police were slated to hold a media conference simultaneously with the launch. Instead the event was canceled, and the police released a statement saying the controversial operation itself had been canceled.
LISTEN MORE: