Terry Pratchett fans storm bookstores at midnight to buy final Discworld novel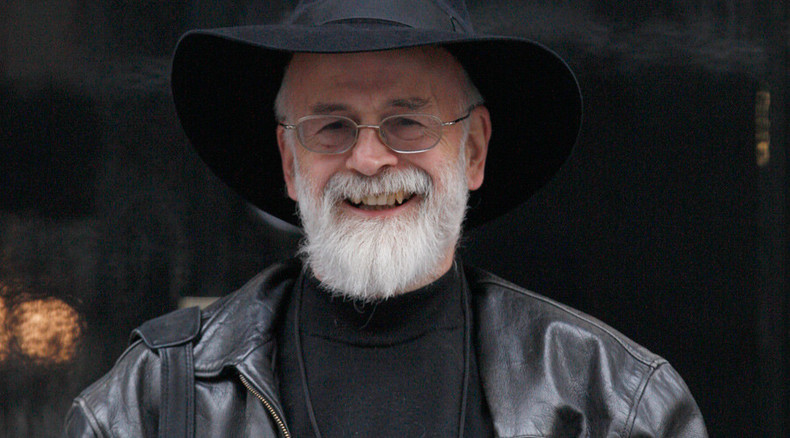 Fans around the world were counting down the hours until Terry Pratchett's 41st and final Discworld novel "Shepherd's Crown" was published at midnight Wednesday, five and a half months after the award-winning fantasy writer died of Alzheimer's disease.
On Thursday morning, within several hours of its publication, fans took to social networks to say they had already finished reading Pratchett's last novel in the Discworld series after storming bookstores across the UK at special midnight openings to get their hands on the book. "Extremely emotional" was a common fan response.
Since Pratchett's first Discworld novel, "The Colour of Magic," came out in 1983, the Beaconsfield-born author wrote an average of two books a year. His assistant, Rob Wilkins, wrote in an afterword to "The Shepherd's Crown" that the 66-year-old writer, whose novels have sold more than 85 million copies worldwide in 37 languages, had at least four more Discworld novels on the drawing board when he died.
One plotline, perhaps influenced by Pratchett's early-stage Alzheimer's condition, involved "how the old folk of the Twilight Canyons solve the mystery of a missing treasure and defeat the rise of a Dark Lord despite their failing memories," Wilkins wrote in the afterword, The Guardian reported.
Pratchett has also reportedly left some notes on "the secret of the crystal cave and the carnivorous plants in the Dark Incontinent."
A second book idea, starring the cat from "The Amazing Maurice and His Educated Rodents" (the 28th novel in the Discworld series, but the first written for children) was also said to be in the works.
The writer's daughter Rhianna, a video game writer, caused disappointment among many of her father's fans when she said last month that she would not be attempting to write any Discworld-style books or giving "anyone else permission to do so."
When Pratchett died in March, some fans cherished the hope that "Shepherd's Crown" would somehow be followed by other Discworld novels written by other authors, despite the risk that imitators could devalue the brand.