US taxpayers subsidizing Jewish terrorism in Israel, complaint alleges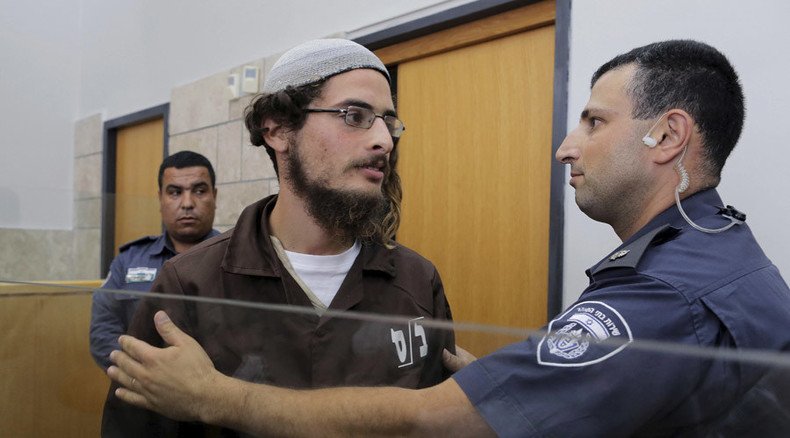 Jewish terrorism against Arabs is being subsidized by US tax money, a complaint filed with the New York State Attorney General's Office alleges. It centers on a non-profit organization that provides money to Jews accused of violence against Palestinians.
The Israeli organization Honenu provides financial support to Jews convicted of or on trial for violent acts against Palestinians – including so-called "price tag" attacks in the West Bank.
The complaint centers around the fact that the non-profit is tax-exempt, implying that taxpayers are essentially subsidizing a non-profit that defends those convicted of extreme violence.
"Just as we would be furious to learn of tax-exempt money going to Hamas or ISIS, we must not allow US taxpayers to subsidize money that is given strings-free to members of our own people who are accused or convicted of terror," the executive director of T'ruah: The Rabbinic Call for Human Rights, Rabbi Jill Jacobs, told the Jewish Telegraphic Agency.
T'ruah, a Jewish organization which aims to "respect and protect the human rights of all people," filed the complaint to the charities bureau of New York State Attorney General Eric Schneiderman on Monday.
The complaint urges the attorney general to investigate Honenu and its fiscal sponsor, the Central Fund of Israel, both of which are located in New York.
Honenu has had a New York-based franchising branch since 2003. In 2010, the last year for which data is listed, the organization raised $233,700 in the US, according to tax filings.
Much of Honenu's money is used for the defense of Jews on trial for violence against Arabs, as well as those who have refused to vacate illegal Jewish settlements in the West Bank.
Some of the cash, however, is spent on helping Jewish extremists, The Jewish Telegraphic Agency reported, citing a recent Channel 10 expose of Honenu.
In 2013, Honenu sent funds to the family of a Israeli convicted of killing seven Palestinians in May 1990; the families of two Jewish-Israelis convicted of attempted murder for trying to plant a bomb at a girls school in eastern Jerusalem in 2002; and the son of a former Israeli Knesset member who kidnapped and abused a Palestinian boy in 2010.
This information has prompted Honenu's critics, including T'ruah, to compare the organization to Hamas.
"Honenu is doing exactly what Hamas and the PLO have been criticized for — providing personal support, if not incentives, for those who commit terrorist acts against others," says the complaint, which was filed Monday.
According to documents obtained by Channel 10, Honenu's 2013 budget was approximately $600,000. About one-quarter of the money went to lawyers defending those on trial for actions against Arabs, or for activities in the West Bank. About $50,000 went directly to Jewish prisoners.
However, Honenu maintains that it is doing nothing wrong, and is operating lawfully.
The non-profit's website promises that "soldiers and civilians who find themselves in legal entanglements due to defending themselves against Arab aggression, or due to their love for Israel, have an organization that will come to their aid 24 hours a day."
A lawyer for the organization, Zion Amir, told Channel 10 that "they respect the court's rulings... they don't decide who is good and who is bad, they don't determine who is guilty and who is innocent. They operate within the bounds of the law."
The filing comes just weeks after an arson attack by suspected right-wing Jewish settlers killed an 18-month-old Palestinian child and his father in a house in the occupied West Bank.
You can share this story on social media: