Germany's Social Democrats HQ in Berlin evacuated following bomb threat, racist messages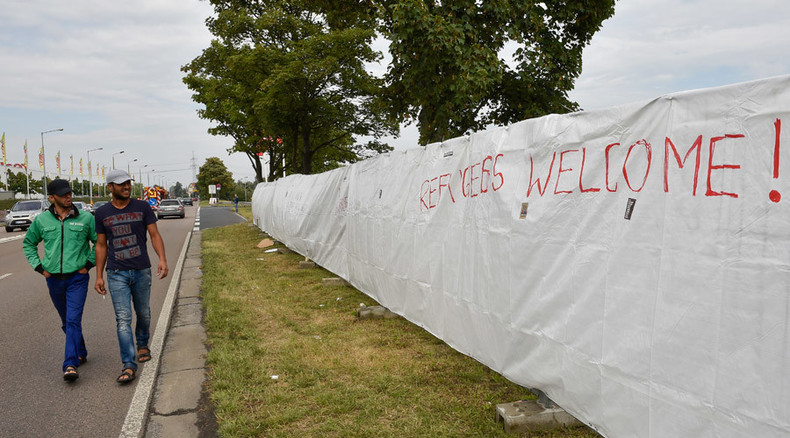 The party headquarters for Germany's Social Democrats (SPD) was evacuated following a bomb threat on Tuesday. The German Interior Ministry later confirmed that no bomb was found. The party says it has received threats with racist overtones since Monday.
"According to the latest information available, there was no bomb found," German Interior Minister Thomas de Maiziere told reporters in Magdeburg.
The party evacuated its headquarters after the threat was phoned in.
"The Willy Brandt Haus has been evacuated because of a bomb threat," German tabloid BILD tweeted at the time.
Yasmin Fahimi, the SPD's general secretary, said the party received a bomb threat at 3 p.m. and immediately ordered all of its workers out of the building, The Local reported.
According to the SPD, threats have been coming in since the party's chairman, Sigmar Gabriel, visited the eastern German town of Heidenau on Monday, showing support for officials who faced violent protests while escorting asylum seekers into a shelter over the weekend.
"We must not give even a millimeter to these people, who have spread out here during the last few days," Gabriel told reporters on Monday.
Gabriel called the anti-refugee demonstrators "vermin" and called for them to be punished harshly for their actions.
Fahimi confirmed on Tuesday that "there have been a flood of threats reaching the Willy Brandt Haus combined with xenophobic hate speech" since Gabriel's visit.
"We have to assume that this is a purely political act."
She went on to stress that the SPD would not change its position on anti-migrant protests.
More than 30 police were injured in clashes in Heidenau early Saturday, when several hundred people - many of them drunk - began pelting officers with bottles and fireworks. Some were shouting "Heil Hitler."
DETAILS TO FOLLOW