'I would rather sacrifice my life': Yazidi women taking revenge on ISIS share with RT
Yazidi women who have to put up with numerous atrocities from Islamic State are hitting back at their tormentors. They have set up an all-female battalion to take the fight to the militant jihadists and gain revenge for forcing their sisters into sexual slavery and beheading their brothers.
Xate Shingali was more used to singing in restaurants across northern Iraq for a living. The talented folk singer had numerous opportunities to leave the troubled region. However, a sense of duty to her people made her stay and adopt a new profession – a million miles away from the glamor of performing.
"When the resistance started, I decided to join the Peshmerga. A friend asked me, why I did not try to leave the country as I am a successful singer in our region. I said I would rather sacrifice my life for this land, rather than abandon it," Shingali told RT.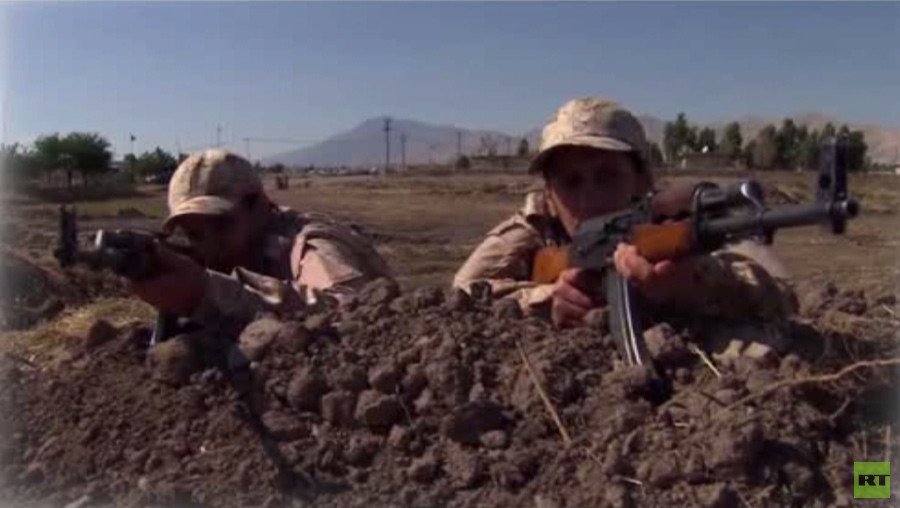 The 30 year-old has instead formed the 'Sun Girls' Brigade and leading by example, she is their commander. She mentioned that the recruiting process has been easy, with numerous women, some still in their teens, eager to sign up and fight their oppressors.
"When I announced that I was creating a female battalion, I received a large number of requests to join. I think 17 years-old is old enough to join us. I do not discriminate against anyone. There is no difference to me," Shingali added.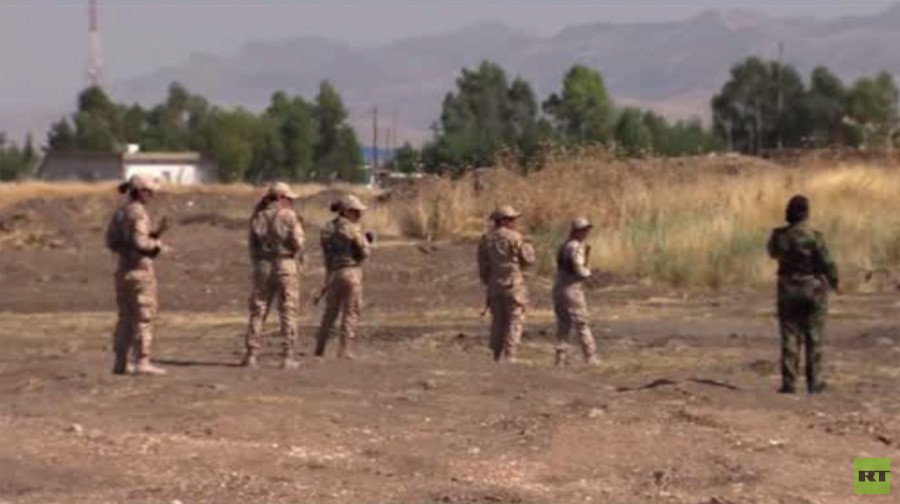 Jania would still be in school in pretty much any other country around the world. However, in lawless Iraq, she is learning her education on the battlefield. The 17 year-old is one of those to join the 'Sun Girls' Brigade.
"I am a fighter in the Sun Girls Brigade. I joined the Peshmerga to defend our women who are being captured by Islamic State. My family supported my decision and told me 'we will support you as do those who have been captured by Islamic State. Go and free them and make your land free,'" she told to RT.
An estimated 3,000 to 5,000 Yazidi women are currently being kept as sex slaves by Islamic State (IS, formerly ISIS/ISIL). They are frequently traded amongst the militants, while girls as young as eight are amongst those captured.
The jihadists argue that capturing Yazidi women is justified because they are unbelievers in Islam. Ever since IS started to capture large areas of territory across Syria and Iraq in the summer of 2014, the Yazidi's have been one of their main targets.
According to a pamphlet released by IS at the end of last year, members are permitted to have sex with Yazidi women, especially if those captured are virgins. If the woman is not a virgin, the manual reads that "her uterus must be purified" before intercourse.
One woman who gave a firsthand account of the brutal nature of IS was Khalida. She spoke to RT about her barbaric experience after being captured by the militant group.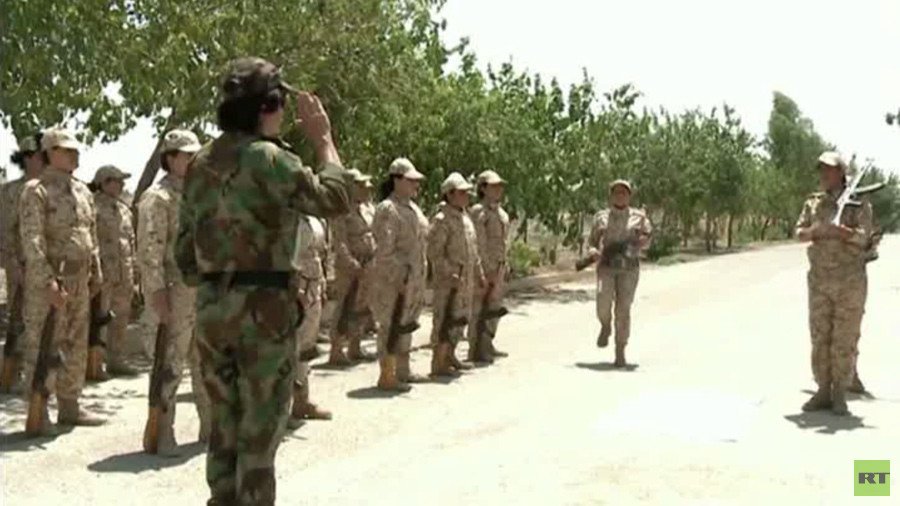 "They took the men out and then we heard the sound of gunfire. I was given to a Saudi Arabian and he took my son away for 40 days. I begged him to bring my son back and said my father would pay him money. He replied: 'Your father will not pay up as he is an infidel.' When they brought my son back I saw there were marks on his back where he had been severely beaten," she said.
"They would not let me feed my baby girl. They would let me breastfeed her for three minutes and then they would take her away. They told me if I cried, they would kill both my children," Khalida added.
After being sold on numerous times between various militants, Khalida was finally able to escape from her captors and make her bid for freedom.
"My father sent 10 million dinars ($9,000) to the Saudi Arabian man. He took those 10 million dinars and sold me on to someone else. That person was from Libya. He said he would give me back to my family, but I did not believe him. He smuggled us back to the PKK," she told RT.
It is not just the Yazidi women who have been taking the fight to IS. Kurdish women have also been forming groups to battle against the militant organization, and they have one particular advantage up their sleeve, as one Kurdish teenage fighter mentioned.
"For IS militants being killed by a woman means going to hell," according to 16 year-old Chichek, who spoke to an RT Documentary team, who were covering Kurdish fighters battling against IS.
"That's why they avoid women's bullets," she added. "When IS militants hear female voices they get very scared."
You can share this story on social media: