'Unacceptable': Lavrov blasts Biden idea on splitting Iraq into parts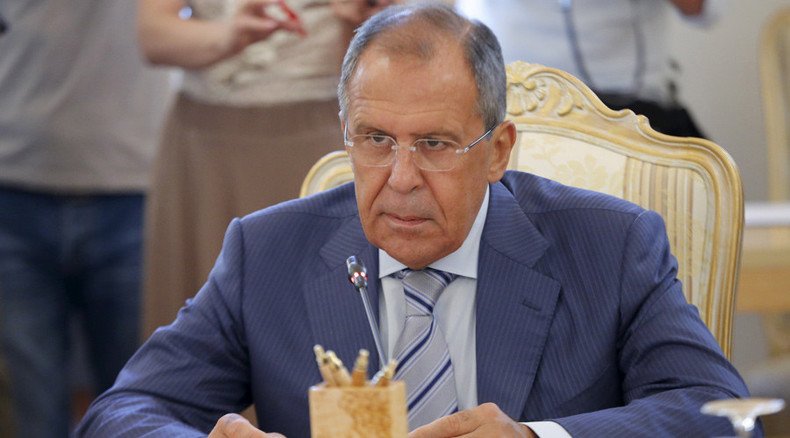 The idea of partition for Iraq would never be agreed by Moscow, Russian FM Sergey Lavrov said, stressing that this kind of 'state structure manipulation' is obsolete and Iraqis should define the future of their country themselves
"We would never adopt a position voiced without any constraint by US Vice President Joe Biden, who said directly that Iraq should be split into Shia and Sunni parts and that the Kurds should be given what they want," Lavrov told the participants of the youth forum 'Territory of meanings' near Moscow.
Lavrov labeled Biden's position as "highly irresponsible and what's more important – unacceptable," because someone from overseas is lecturing Iraqi people on what to do with their country.
"We won't commit to such things, telling Sunnis to get out today and urging Shia to move on next time. This is 'social engineering,' state structure manipulation from far outside," Lavrov said, stressing that the destructiveness of such a plan is obvious.
"We believe that Iraqis – Shia, Sunnis and Kurds – should decide for themselves how to live together," said the head of the Russian Foreign Ministry.
Lavrov's remarks come following reports that Vice President Joe Biden is "seriously deciding whether to jump into the Democratic presidential race."
The idea of decentralizing Iraq was voiced by Biden as early as 2006, in his 'Unity Through Autonomy in Iraq' article for the New York Times.
In this article, Biden proposed the idea of Iraq's federalization and autonomous regions in Iraq for Sunnis, Shia and Kurds.
In April 2015, the Office of the Vice President published Biden's article 'Remarks by Vice President Joe Biden on Iraq' on the White House's official website.
"We want what Iraqis want: a united, federal, and democratic Iraq that is defined by its own constitution where power is shared among all Iraqi communities, where a sovereign government exercises command and control over the forces in the field. And that's overwhelmingly what the Iraqis want," Biden wrote.
The US together with an international coalition waged war in Iraq in 2003, under the pretext of eliminating weapons of mass destruction developed by Saddam Hussein's regime. After the regime was brought down, WMD were never found and the former ruler was hanged by the new Iraqi authorities on December 30, 2006.
The Iraqi war lasted until 2011 and claimed the lives of nearly 1.5 million Iraqis and at least 6,000 coalition soldiers. Many more were wounded on each side.
The civil war in Iraq that started immediately after the withdrawal of the occupation forces is still going on. Many thousands have perished in terror acts and skirmishes.
Today the situation in Iraq is deeply aggravated by the advancement of Islamic State (IS, formerly ISIS/ISIL). The militant group is steadily capturing Iraqi territory. A significant part of Islamic State's military backbone reportedly consists of former high-ranking Iraqi soldiers, who lost their careers and jobs following the fall of the former regime.
You can share this story on social media: