2 planes collide at Swiss airshow, at least 1 killed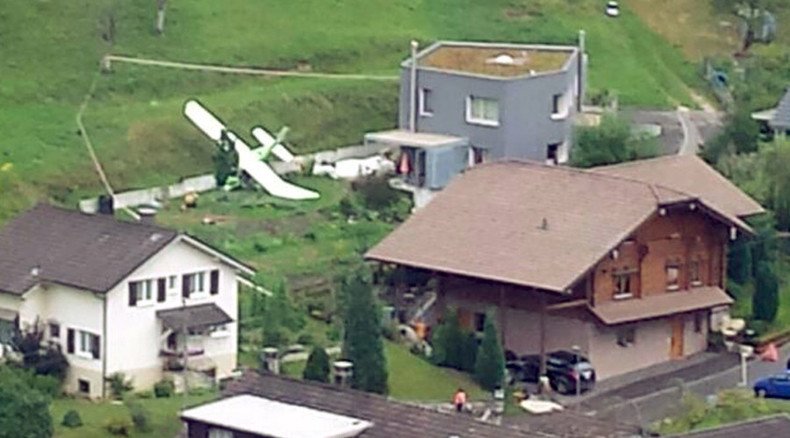 Two planes have collided at an airshow in Dittingen in Switzerland's Basel canton. Swiss police said one of the pilots was killed in the incident. The second one was reported to have ejected and parachuted to safety.
The incident happened during a formation aerobatics demonstration, local media said. One of the planes struck the other from above.
The planes involved in the crash are Ikarus C42s belonging to the German aerobatics Grasshoppers team, which includes three amateur pilots. The team is not to be confused with the Dutch Royal Air Force display team of the same name.
The death of the pilot was announced to the public at the show. After a minute of silence the remaining part of the airshow program was cancelled.
READ MORE: Military jet crashes onto highway at Shoreham Airshow, killing 7 motorists (PHOTOS, VIDEO)
The incident on Sunday in Switzerland follows a more serious and fatal crash at the Shoreham Airshow in Britain on Saturday. The military jet's impact killed seven motorists on the ground and injured 14 others. The pilot was taken to hospital in critical condition.
Another incident happened at the Dittingen airshow two years ago, when a Swedish pilot failed to handle the wind and crash-landed his Blériot XI, a replica of the French aircraft famous for being the first plane to cross the English Channel in 1909. The pilot sustained minor injuries in the incident.
You can share this story on social media: