Mass graves: Two dozen suspected human trafficking victims found in Malaysia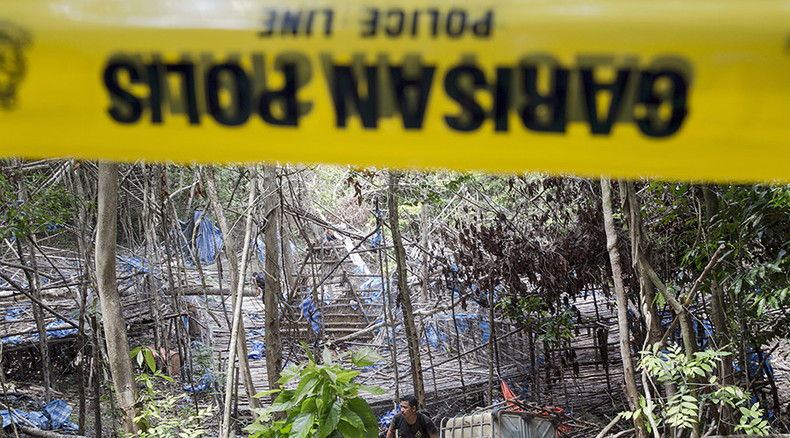 Malaysian police investigating human trafficking camps at the border with Thailand have discovered mass graves containing 24 bodies. Earlier over a hundred graves were found in the area.
The remains were uncovered on Saturday in the Bukit Wang Burma area in the heavily forested region covering northern Malaysia and southern Thailand.
"Following on from the operation in which we found ... bodies of illegal immigrants, 24 more bodies have been found and dug up," police said in a statement.
The bodies most likely belong to refugees from Myanmar, members of the persecuted Muslim Rohingya minority, Police Chief Tan Sri Khalid Abu Bakar told the Malaysian Insider.
The new graves were found near the site some 500 meters from the border, where Malaysian police found 28 abandoned refugee camps in May. At that time, the police reported finding 139 graves, some of them containing more than one set of remains of suspected victims of human traffickers.
Similar grim finds were reported by Thailand's police earlier in May and by Malaysian police in April.
A major human trafficking path goes across the Thai-Malaysian border. The criminals transport people from Myanmar and Bangladesh to southeastern Asia.
The latest police crackdown drove traffickers to abandon thousands of migrants floating in overcrowded boats, resulting in a regional humanitarian crisis.