'We have no mosques': Slovakia says it would prefer Christian refugees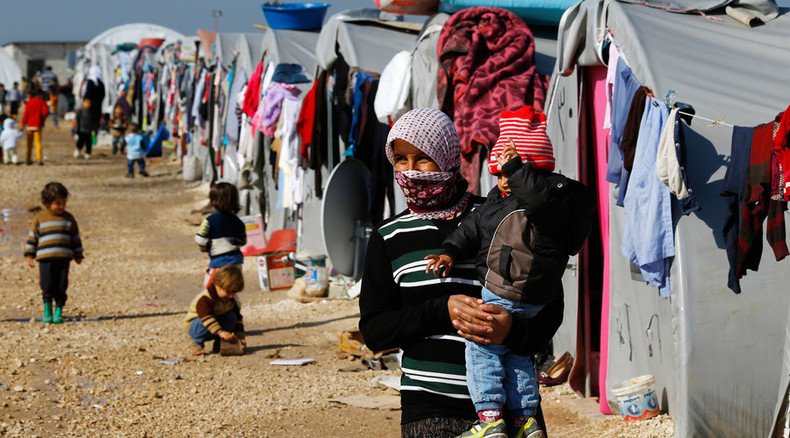 Slovakia has said that it would prefer to accept refugees of the Christian faith as part of a European plan to resettle people, fleeing from wars and poverty in the Middle East, Asia and Africa.
"Slovakia as a Christian country can really help Christians from Syria to find a new home in Slovakia," said Ivan Netik, the Interior Ministry spokesman, as cited by Reuters.
"In Slovakia we have really tiny community of Muslims. We even don't have mosques," he added.
The spokesman stressed that Roman Catholic Slovakia would not accept asylum seekers, who have no plans to settle there and who view it as "only a transit country."
According to the spokesman, Slovakia will host a hundred people from refugee camps in Turkey and just as many from Italian camps.
"It would be a false, insincere solidarity if we took people...who don't want to live in Slovakia," he said.
Netik stressed that the Slovakian authorities "don't discriminate against any religion," adding that Muslim refugees wouldn't be oppressed in any way if they decide to move to the country.
His words have nevertheless provoked a backlash among EU politicians and officials.
"We act all in the letter and the spirit of the treaty, which prevents any form of discrimination," Annika Breidthardt, European Commission spokeswoman, replied when asked to comment on Slovakia's stance.
The Council of Europe Secretary-General, Thorbjorn Jagland, called for the Slovakian government's policy to be reversed.
"Refusing refugees on the grounds of their religion would be a blatant discrimination. Especially, during this unprecedented refugee crisis, there must be no place for xenophobia and discrimination. Europe must show solidarity with these vulnerable people," Jagland said in a statement.
The 200 refugees that Slovakia is ready take are a drop in the ocean compared to the 60,000 people that are to be settled in the EU as part of European Commission plan.
There were already violent protests in Slovakia against the EU plans to settle refugees in the country, with a hundred people arrested after anti-immigration protesters torched police cars in capital Bratislava in June.
Slovakia's position is shared by neighbors from Czech Republic, with its president, Milos Zeman, also saying that he would prefer Christian migrants over Muslims.
LISTEN MORE:
You can share this story on social media: