Huge fire breaks out in Europe's biggest science museum, Paris City of Science & Industry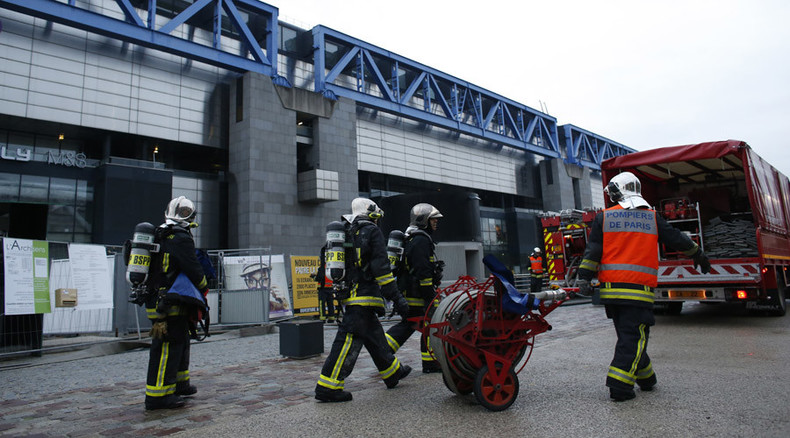 A major fire has broken out in City of Sciences and Industries, Europe's largest science museum in central Paris. The blaze has already affected about 10,000 square meters of the museum's territory.
The fire started between 02:30 and 03:00 local time (00:30 and 01:00 GMT), French media reported, adding that about 120 firefighters and 30 vehicles were involved in extinguishing the blaze.
At least two firefighters have suffered minor injuries, officials said.
According to FranceInfo, six floors of the museum have been impacted by the blaze. Many Parisians took to social media to report the smell and seeing plumes of smoke. The building was empty when the fire started, officials said.
"Our teams are progressing with difficulty [to extinguish the fire], these are large volumes, it is very hot," spokesperson for the Paris firefighters, told French media.
Paris City of Science and Industry, which is the biggest science museum in Europe, draws about five million tourists every year. Classified as a public building of an industrial and commercial character, the museum has a planetarium, an entire submarine and an IMAX theater.