Notorious Russian scammer Mavrodi successfully launches Ponzi scheme in South Africa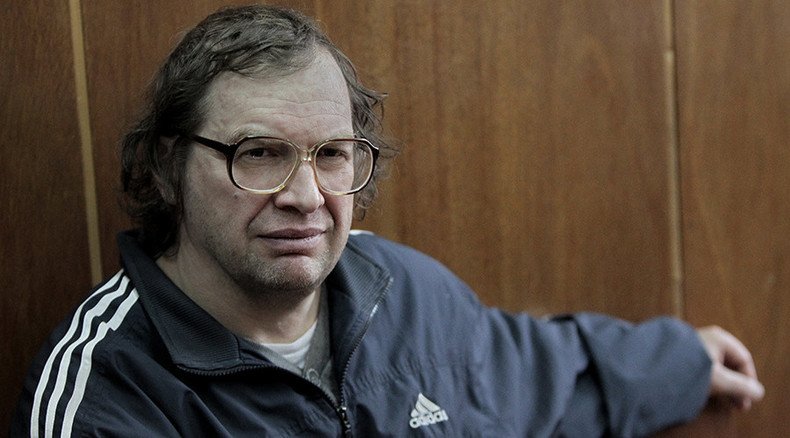 Infamous Russian investor and swindler Sergey Mavrodi who was convicted of fraud in Russia has successfully launched an new online pyramid scheme – this time in South Africa.
The website of Mavrodi's project, MMM, in South Africa promises that its participants can earn 30 percent per month and claims that MMM is not a financial pyramid, but a "social financial network."
MMM describes itself as a "community of ordinary people, selflessly helping each other, a kind of the Global Fund of mutual aid".
"This is the first sprout of something new in the modern soulless and ruthless world of greed and hard cash. The goal here is not the money. The goal is to destroy the world's unjust financial system," says the website.
MMM describes the system as a "technical basic program, which helps millions of participants worldwide to find those who need help, and those who are ready to provide help for free".
To create a personal account people must donate a sum of money which would allegedly be paid to an existing user who had made a donation request. For the given money participants are granted with a number of "Mavros " – MMM digital currency – equivalent to the sum which was donated.
It is claimed that twice a week the system pays interest on users' Mavros accounts – up to 30 percent per month. Users can request an ever-increasing sum of money equivalent to the number of Mavros they have.
In his weekly online address to South Africa Mavrodi positively assessed the current developments of MMM in the country.
"Everything is wonderful in South Africa. The dynamics of the development are high. The participants and managers are active… Everybody is paid," he said.
MMM claims that South Africa is just one of many countries in which the pyramid scheme operates. The website reports about MMM activities in Russia, Ukraine, India, Indonesia and other countries. It also had a presentation in Maseru, Lesotho, on August 1.
The MMM South Africa page in Facebook has more than 22,000 likes showing that the scheme is popular.
READ MORE: Finance Ministry seeks punishment for Ponzi scheme participation
Sergey Mavrodi is known for creating the biggest finance pyramid in Russia which collapsed in 1994 leaving thousands (according to some unofficial estimates – millions) of people without their money. According to further estimates, MMM clients lost over $100,000 million.
After the collapse of MMM, which was a classic Ponzi scheme, Mavrodi disappeared. He was found and arrested in Moscow in 2003. In 2007 he was sentenced to 4.5 years in prison but was released having spent all the time between his arrest and judicial verdict in prison.
After his release Mavrodi created a number of financial pyramids such as MMM-2011 and MMM-2012. Both of them collapsed shortly afterwards.
You can share this story on social media: