Brand-new Soyuz rocket powered by natural gas to be developed by 2022
Published time: 18 Aug, 2015 16:11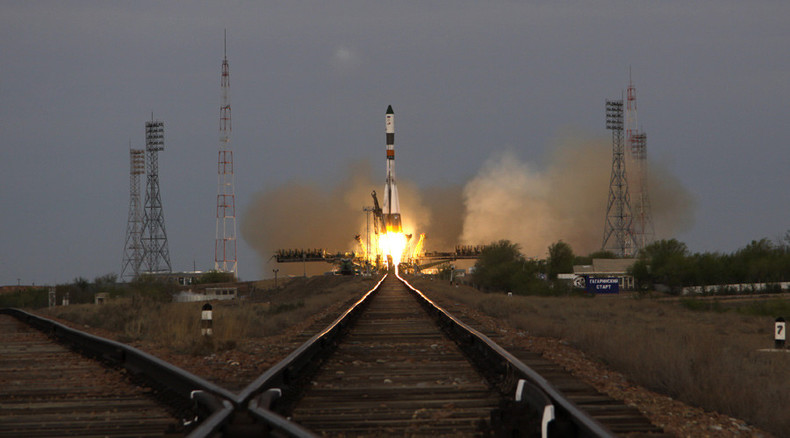 A flight model of the Soyuz-5 booster designed from scratch will be ready by 2022, the CEO of the developer space center told RIA Novosti. The rocket will have half as many production details, will be multipurpose and its engines will operate on liquefied natural gas.
The front-end engineering design of the new Russian rocket booster Soyuz-5 will be completed in 2015-2016, with the first flight model likely to be ready by 2022, Aleksandr Kirilin, the general director of the TSKB-Progress Space Center in Samara, told RIA Novosti.
The first mock-up model of the Soyuz-5.1 will be presented at the MAKS-2015 International Aviation and Space Show at the end of August.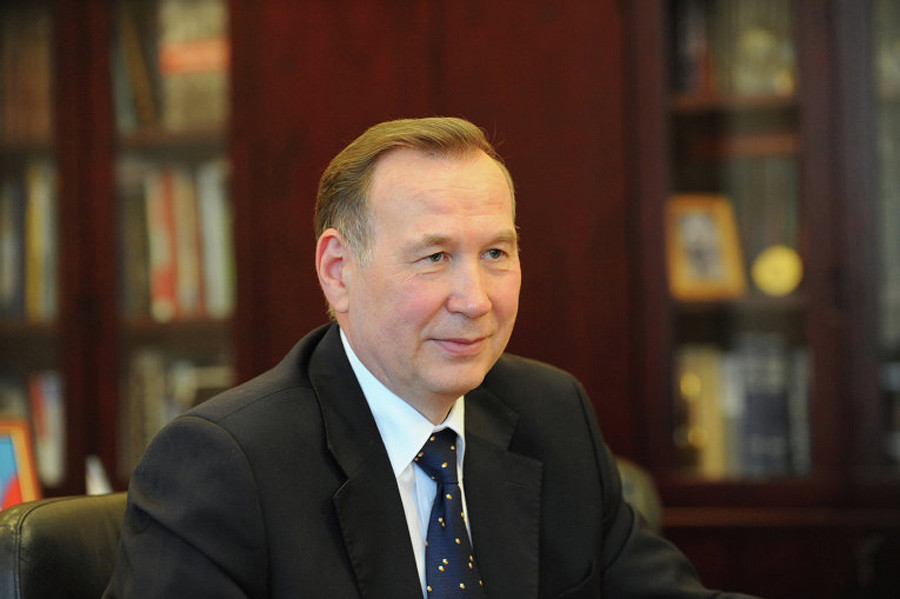 Soyuz-5 is planned as a medium capacity launcher with a takeoff mass of about 270 tons. It will replace the Soyuz-2 and be capable of delivering 9 tons to a low circular orbit (200 kilometers), three times as much as the latest Soyuz-2.1b can do now.
Soyuz-5 will have two stages and be capable of delivering a payload to any designed orbit, whether a sun-synchronous orbit, geostationary transfer orbit or geostationary earth orbit.
"In principle, the scheme allows to add more rocket blocks and make the booster a heavy one, but so far we are concentrating on a 9-ton capacity," Kirilin said.
The new booster will be less sophisticated in technological terms.
It is too early to make comments about the price tag of the new Soyuz, but Progress engineers promise to design a rocket with 50 percent less details and units than the modern Soyuz-2, which will reduce the price tag.
"We do expect the price of Soyuz-5.1 to be less than Soyuz-2," Kirilin stressed.
The heart of any rocket is its engines and for Soyuz-5 two are in design: the RD-0164 for the first stage and the RD-0169 for the second. Both engines will burn liquefied natural gas and liquefied oxygen for fuel.
"LNG engines are to be engineered from a scratch," Kirilin said, adding that their technical characteristics and value will definitely make them commercially successful.
"If we talk about advantages of this kind of fuel, LNG is the purest fuel available on the planet – but for hydrogen," Kirilin said.
The TSKB-Progress CEO noted that he does not expect rivalry from the Angara rocket family of boosters, because Soyuz is traditionally a medium capacity launcher system, which excludes the possibility of rivalry in the national space market.
Angara is expected to aim for the heavy and super-heavy booster market.
The TSKB-Progress center will be capable of producing up to 20 Soyuz-5 boosters every year, Kirilin said, but that will depend on the number of orders, and whether the new rocket replaces currently produced rockets: Soyuz-U, Soyuz-FG, Soyuz-2 and Soyuz-ST.
However, the new launch pad at Vostochny cosmodrome, being finalized right now, will not be re-designed for Soyuz-5 use, Kirilin revealed.
There are three Souyz-2 launch pads that could be refitted, which are cosmodromes in Baikonur, Plesetsk and the Kuru Cosmodrome in French Guiana. The decision on which one will be used for Soyuz-5 launches will be taken later.
In 2016, TSKB-Progress expects 20 launches to be conducted with Samara-produced boosters.