India's Mars Orbiter captures stunning photo of solar system's largest canyon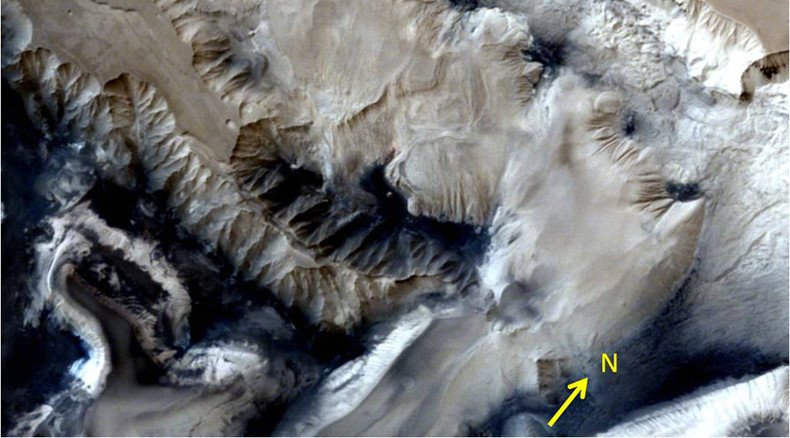 The world's cheapest Mars mission has managed to capture a stunning 3D photo of the Red Planet. The beautiful image, snapped by India's Mars Orbiter, shows part of the solar system's largest canyon.
The photo, taken at an altitude of 1,857km (1,154 miles) on July 19, shows the many layers of Ophir Chasma – a system of steep valleys and scalloped terrain measuring 62km (38.5 miles) wide and 317km (197 miles) long.
The image was sent back to Earth on August 15, India's Independence Day.
Ophir Chasma is part of Valles Marineris, the largest canyon in the solar system. It is shown to be bordered by high-walled cliffs revealing rough terrain alongside smoother areas.
Commenting on the photo snapped by the Mars Orbiter, India's Department of Space noted that "the walls of [Ophir Chasma] contain many layers and the floors contain large deposits of layered materials."
While the photo shows a distant view of Ophir Chama, scientists at the Indian Space Research Organisation have used the image to reconstruct what it might look like close-up.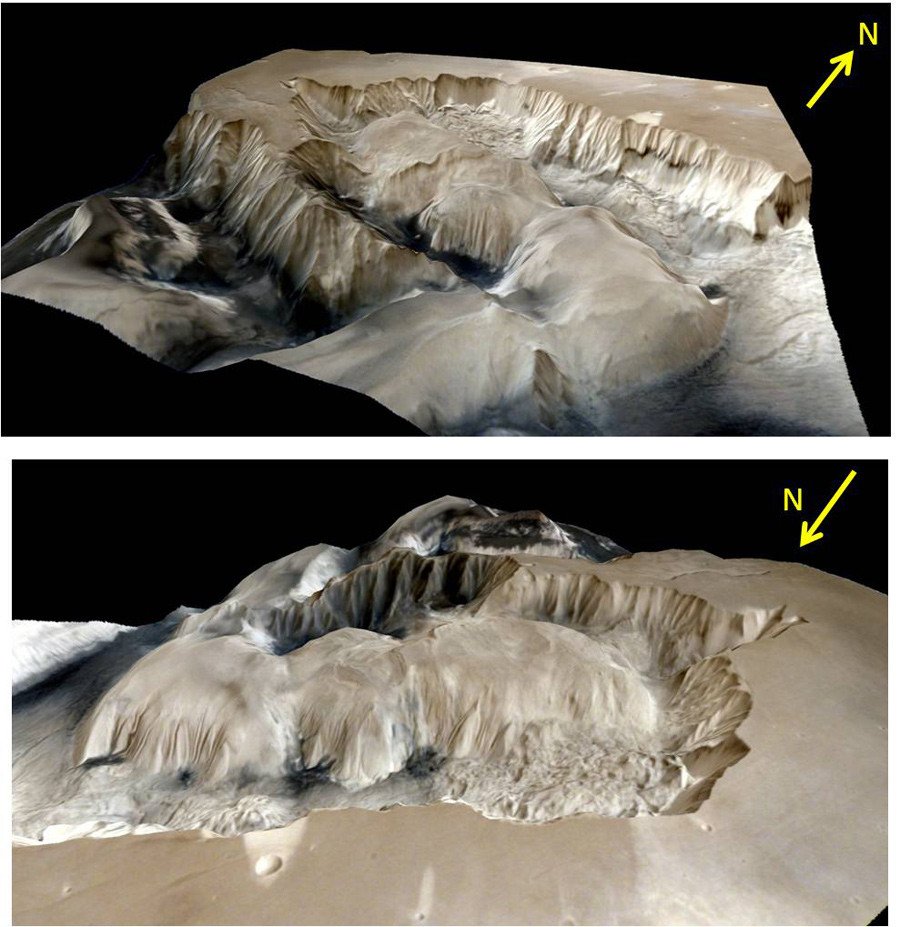 The picture is a huge accomplishment for the Mars Orbiter, which cost just $74 million to launch in November 2013 – making it the cheapest mission ever to be sent to Mars.
This is significantly less than the $671 million that NASA paid for its Maven Mars orbiter mission. In addition, Hollywood actually spends more on its space movies than India spends on the real thing – the sci-fi blockbuster 'Gravity' cost $100 million to make.
The project is proof that small budgets don't necessarily impede success. Using its shoestring budget, India became the first country to reach Mars' orbit in its first attempt. This is substantial, considering more than half of all attempts to reach the Red Planet fail.
The Mars Orbiter Mission – also known as Mangalyaan, which means 'Mars-craft' in Sanskrit – reached its orbit in September 2014.
It's been monitoring the planet by studying its atmosphere and particle environment. It's also been surveying the Red Planet's surface, sending back photos taken with its Thermal Infrared Spectrometer and tricolor Mars Colour Camera.
The main goal of the mission was to show India's ability to develop and implement space technology; anything else – including the Ophir Chama photo – is considered a bonus.
Though the Mars Orbiter's six-month mission has ended, it will continue to send data as long as it remains functional.
You can share this story on social media: