'Incredible feeling': 18yo beats 6 tennis Grand Slam finalists to win Rogers Cup women's title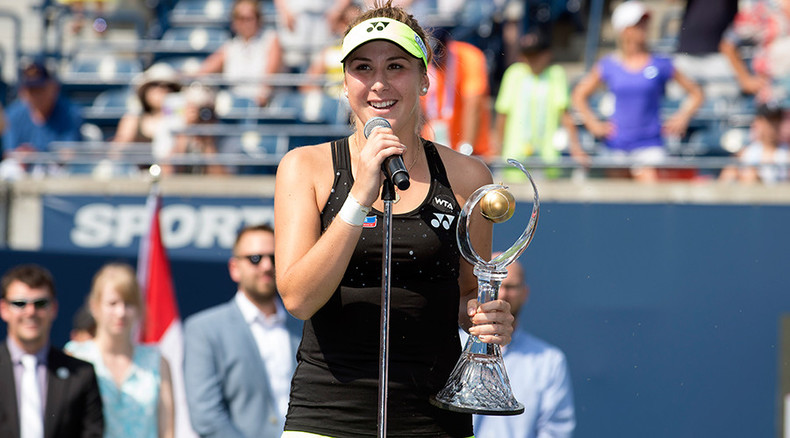 A teenager has won the Rogers Cup women's tennis title in Canada, defeating six former Grand Slam finalists, including world No. 1 Serena Williams. Belinda Bencic bagged $456,000 in prize money for her second career WTA Tour title.
The final competition in the Toronto tournament was a showdown between 18-year-old Bencic of Switzerland and 23-year-old Simona Halep of Romania.
Lasting nearly two hours and 30 minutes, the face-off resulted in a 7-6 (5), 6-7 (4), 3-0 victory for Bencic, whose opponent was hampered by a left leg injury, cramps and heat exhaustion, and stopped in the third set.
"It was so tough and very hot conditions. I just tried to fight," Bencic said, adding that "we were both fighting so hard. We had long rallies, so it was obvious that we were very exhausted."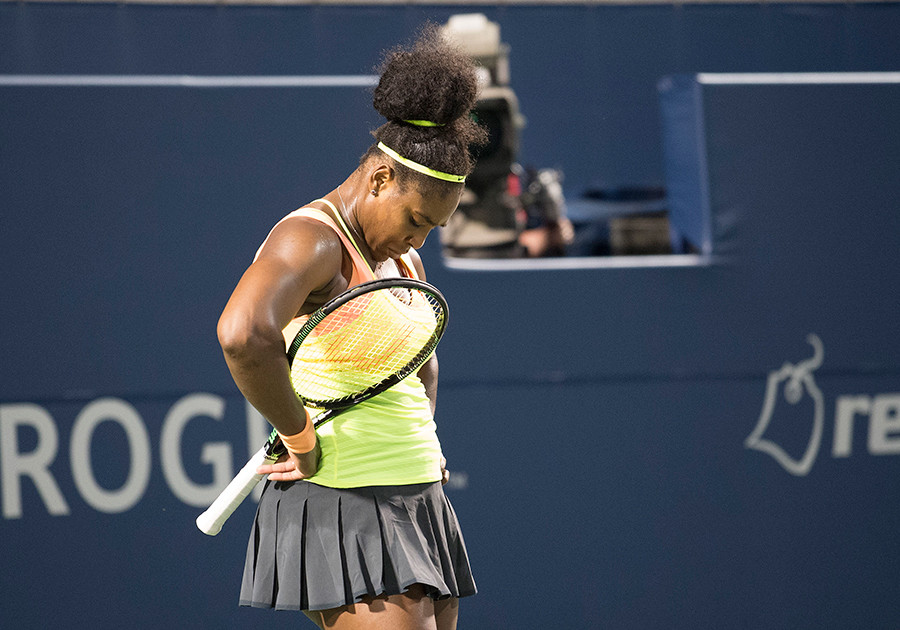 Congratulating her opponent, along with her parents and team, Bencic insisted that "even if I lost today it would've been an amazing experience," AFP reported.
The 18-year-old bagged $456,000 in award money for her win, while Halep received the runner-up prize of $227,640.
Bencic's journey to triumph saw her defeat six Grand Slam finalists – Eugenie Bouchard, Caroline Wozniacki, Sabine Lisicki, Ana Ivanovic, Halep, and Serena Williams – winner of the past four Grand Slam events in a row.
The Swiss teen became the youngest player to defeat Williams in a completed match since Maria Sharapova in 2004, saying the victory was an "incredible feeling."
"I think I played really crappy today," Williams said of the Saturday match. "I played like an amateur to be honest."
Bencic is the first teenager to win the tournament since 18-year-old Ana Ivanovic took the title in 2006. Ivanovic lost to Bencic in the quarter-finals this week.
Bencic will now jump to 12th in the world rankings after starting the week at 20th, improving her position for the US open and this year's final Grand Slam event, which starts on August 31 in New York.
"Twelve? No way. Wow. I didn't know it," Bencic said upon learning of her new ranking. "That's pretty impressive. I cannot believe it."
Bencic hopes to continue her success, moving into the top 10 before the US Open in September.