Spanish woman fined €800 for photo of police car in disabled bay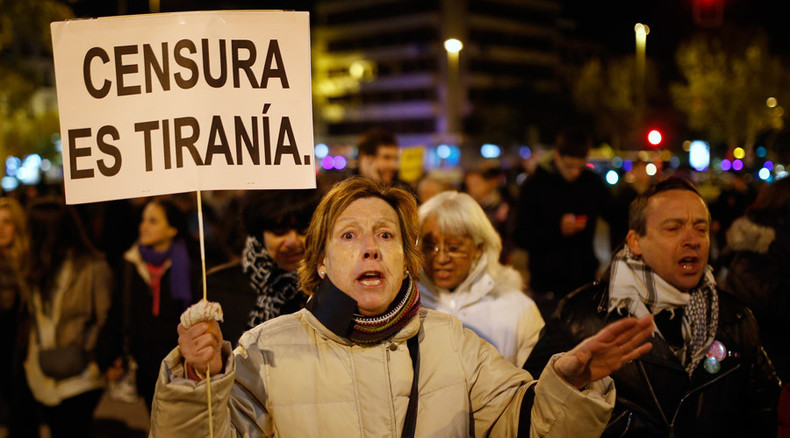 A woman in south-eastern Spain has been ordered to pay €800 for posting a photo of a police car parked in an inappropriate place. She was fined in accordance with a recently introduced law protecting police officers.
An unnamed woman from the town of Petrer, Alicante has been forced to pay an €800 fine for taking a picture of a police car parked in a disabled parking space – and then posting it on her Facebook page. The photo was accompanied by the caption: "Park where you bloody well please and you won't even be fined."

The woman was tracked down within 48 hours.

Under Spain's Citizens Security Law, "the unauthorized use of images of police officers that might jeopardize their or their family's safety or that of protected facilities or police operations" is prohibited. Offenders face fines ranging from €600 to €30,000.
Local police spokesman Fernando Portillo explained that the officers had to park in the disabled bay because they had arrived to deal with a vandalism case in a nearby park and were in a hurry to catch the perpetrators. He added that in urgent situations the police have to park where they can.

The woman's photograph was taken as a blow to the officers' "honor," and the incident was reported to town hall authorities for this reason, Portillo said. The city chose to impose a fine, although, as the spokesman claimed, they would have preferred "a different solution."
READ MORE: 'Spanish gag law will make things dangerous for people, but won't stop rallies'
The controversial law, introduced on July 1 and often referred to as "the gagging law," also prohibits protests near the state's parliament or the senate, with fines of up to €600,000.

The act has been criticized as an expansion of the Spanish government's authority to restrict freedom of speech. It has been condemned by Amnesty International, which maintains that it is sometimes necessary to take photos of law enforcement to establish if they have used excessive force.