Bin Laden 2.0: 'Crown prince of terror' stakes claim to Osama's legacy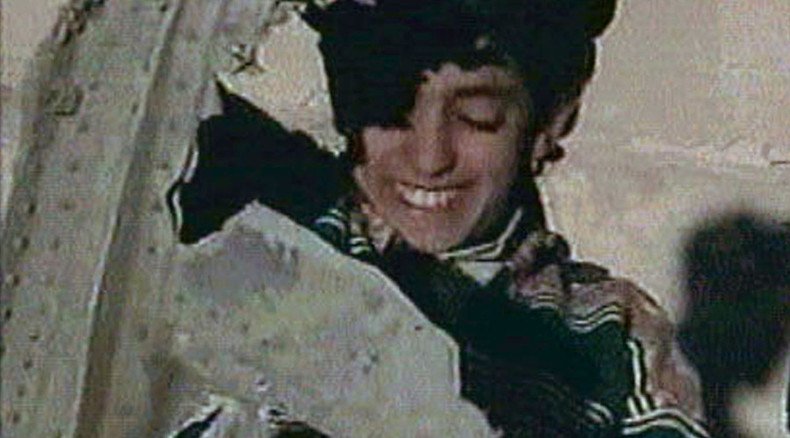 World terror networks may be in for a shakeup as the son of Osama Bin Laden has made a menacing statement, calling for jihad against the US and its allies, and advocating lone attacks in such world capitals as London, Paris, Tel Aviv and Washington.
Hamza bin Laden, who is now reportedly 23 or 24 years old, has given voice as a public figure for the first time ever. An audio recording believed to belong to Osama Bin Laden's youngest son has been posted on Twitter.
The message is believed to have been recorded this spring, before the Muslim celebration of Ramadan in June, but has been released only now. This is the first time that Hamza Bin Laden is presented as an official member of Al Qaeda militant group.
According to Rita Katz, director of SITE Intelligence Group, who narrated Hamza's message in a tweet, "Hamza Bin Laden calls to move the war from Kabul, Gaza & Baghdad, to Washington, London, Paris and Tel Aviv," urging Al Qaeda's adherents that doing so is their "duty."
This transition of warfare should take form of "lone wolf" tactics and target "Jewish American interests globally" in the first place.
When Osama Bin Laden was killed by US Navy SEAL Team Six in his compound in Pakistan's Abbottabad in 2011, Hamza was believed to be eliminated along with his father, with the White House officials even announcing Hamza's death.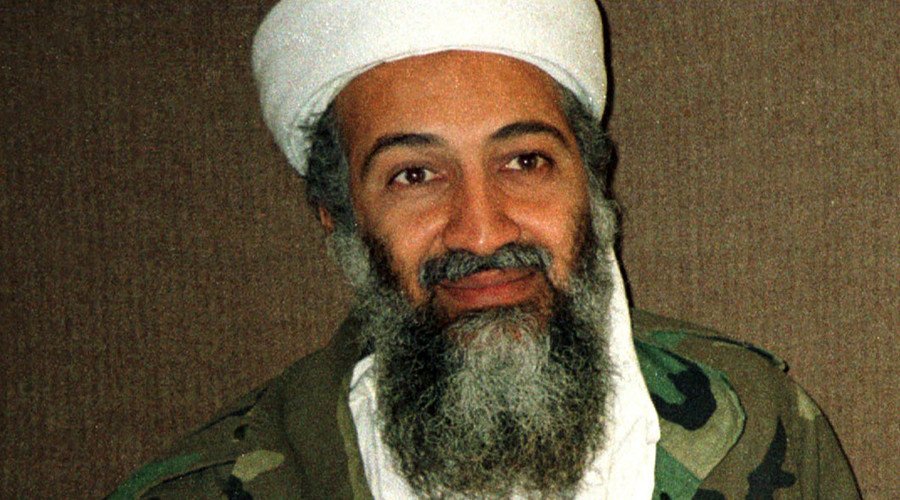 But very soon it turned out that the killed person was another of Bin Laden's sons, 24-year-old Khaled. Hamza either managed to hide somewhere inside the compound until the Americans left the scene, or was away from his father's home altogether. After that Hamza Bin Laden, dubbed the "crown prince of terror," dissolved into thin air.
READ MORE: Bin Laden's son, "Crown Prince of Terror", missing
The documents found in Osama Bin Laden's Abbottabad residence revealed that Terrorist #1 had been raising his junior offspring to become the head of Al Qaeda one day.
The revealed data suggests that Bin Laden Jr. could have taken part in attacks in Afghanistan and Pakistan as early as 2005 and was trained with explosives. In 2001, when Hamza Bin Laden was no more than 11 years old, Al-Jazeera network broadcasted footage of him among Taliban fighters in Afghanistan.
Dozens of Osama Bin Laden's family letters and letters to Al Qaeda members were released following his death. In one of them, Hamza's mother urged him to follow his "father's footsteps."
The importance of succession in the Middle East must never be underestimated. While Bin Laden's former right-hand man, Ayman al-Zawahiri, has been leading Al Qaeda group since Osama's death, he could as well hand over the reins of power to Hamza as the new symbol of the organization.
"With Hamza, AQ hopes to renew the popularity of AQ by reviving the brand of "AQ = Bin Laden," said Katz, noting that Al Qaeda leadership want Hamza to become a "loved and inspirational" leader of the organization who has not been involved in infighting.
Al Qaeda today has a reputation somewhat eclipsed by Islamic State (IS, formerly ISIS/ISIL), which commits atrocities on a daily basis.
Hamza bin Laden's message contains an indirect indicator that Al Qaeda wants to get back to the terror Olympus: significantly, the address does not mention ISIS.
You can share this story on social media: