Germany ends 'treason' investigation of journalists over spying leak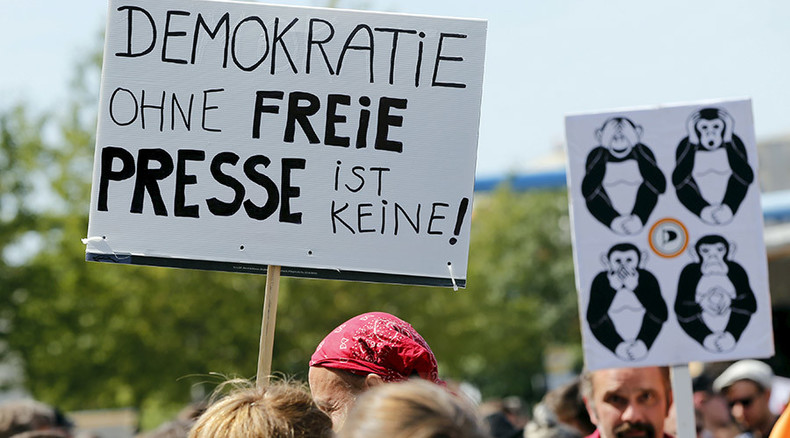 A probe into two journalists accused of state treason for leaking information concerning online surveillance in their blogs on a German website has been dropped, with the federal prosecutor's office saying published documents were not a "state secret."
The federal prosecutor also added that the information leaked did not meet any other criteria constituting treason.
The two bloggers, Markus Beckedahl and Andre Meister, are from the prominent Netzpolitik.org news website, which covers online privacy and digital culture. Both were under investigation for quoting an intelligence report on the expansion of a national online snooping program.
Netzpolitik.org was advised of the ongoing probe in July, as an official complaint was filed by the Office for the Protection of the Constitution (BfV), Germany's intelligence agency, targeting two articles published on the website on February 25 and April 15. The stories focused on a €2.75 million ($3 million) increase in BfV's budget earmarked for the expansion of web surveillance programs, with particular focus on social networks.
The reporters were accused under section 94 of the German criminal code, which stipulates a minimum punishment of one year in prison up to a maximum sentence of life behind bars.
READ MORE: Over 2,000 march in Berlin to support journalists accused of 'treason' for leak
The website appealed for public support after being informed of the probe's existence. The investigation quickly met with heavy criticism in Germany, with free-speech advocates staging a massive online response. Thousands of internet users spoke out in support of the bloggers, adopting the hashtag #Landesverrat.
Moreover, hundreds of protestors came out onto the streets of Berlin in the beginning of August to show their support for the pair.
The case created heavy internal political and legal tensions in Germany, as the Justice Minister, Heiko Maas, disputed the decision to open a treason inquiry in the first place. Maas also proceeded to fire the chief federal prosecutor, Harald Range, who accused Berlin of interfering with the investigation by pressuring him to put the probe on hold.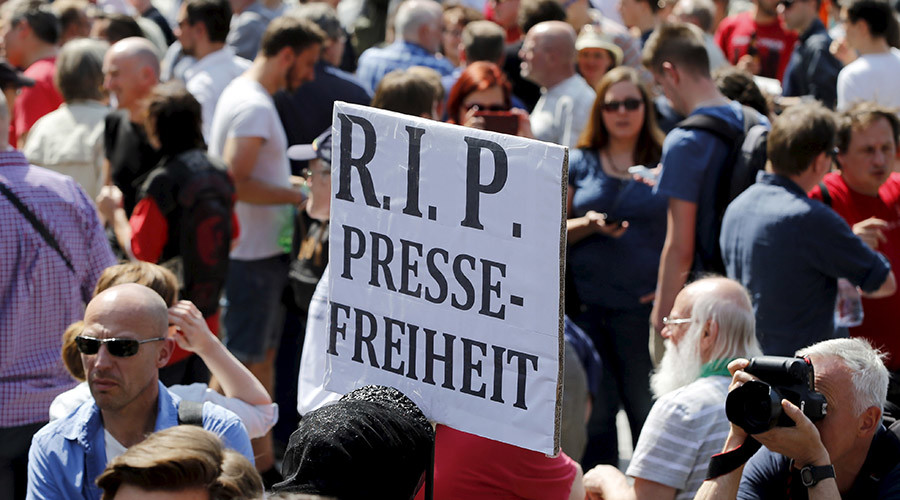 READ MORE: German govt interfered with journalist treason investigation, top prosecutor says
Responding to the news of the probe's demise, Beckedahl said that it was not enough for the prosecutors to close the case. "We want to know precisely whether we were subject to surveillance measures during the almost three-month investigation," AP quoted him as saying.
Beckedahl added that this case would ideally help improve domestic laws protecting whistleblowers.
Meanwhile, the investigation into the unidentified source of the leaked documents seems to be ongoing, as the prosecutor's statement clarified that the task of finding the source would now fall to lower-ranking local prosecutors.
READ MORE: Online outrage in Germany after news bloggers accused of treason for snooping leak, probe halted
LISTEN MORE:
You can share this story on social media: