70 years apart: Mother & daughter reunite after WWII separation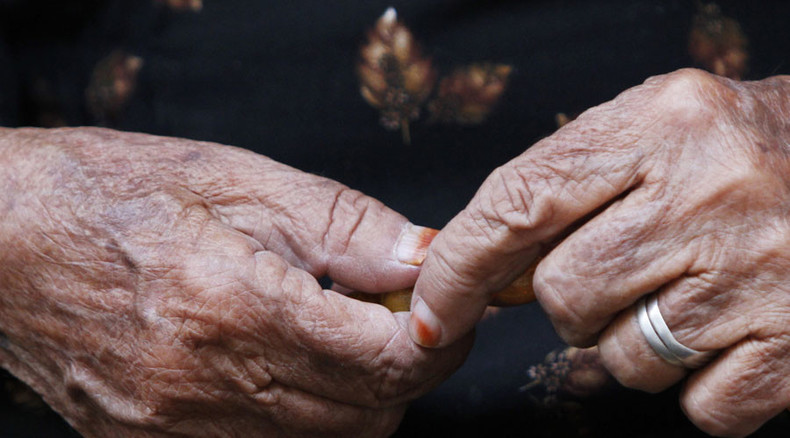 A 92-year-old mother and her 71-year-old daughter, separated by the Second World War, have been reunited in Italy – decades after being split apart.
In 1944, the mother became pregnant to a married German soldier when working in Germany. As soon as the child was born, she was taken from her mother and raised by the German and his wife, La Repubblica reports.
The heartbroken Italian returned to Novellara, in northern Italy in 1945. She only knew that the baby had been adopted and never heard anything more about her baby.
Meanwhile, the child - Margot Bachmann - was told not to ask any questions about her birth mother – she only knew that her mom was from Italy, and that she supposedly died during the war.
The girl grew up outside Frankfurt, in complete ignorance of who her biological mother was.
A couple of years ago, Margot, now 70 years old, decided to learn more about her mother, who she assumed was dead.
She went to Germany's International Tracing Service (ITS) – a company which focuses on reuniting people split by wars. The Italian Red Cross joined the search, but it was no easy business.
"We only manage to reunite a handful of people like this each year," a spokesperson for the ITS told the Local.
"It required a lot of time. We have a database of 30 million documents that we needed to search and fortunately we managed to find the mother's pension request."
Miraculously, Bachmann's mom turned out to be alive – and she had remained in her hometown since WWII.
"I started the search hoping to find out more, but I never thought I would be able to embrace my mother in my arms," Margot told La Repubblica.
The Italian Red Cross echoed the daughter's amazement by the turn of events.
"We have witnessed a small miracle. It's very rare for a mother and daughter to find each other after 70 years. Usually it's brothers and sisters we end up reuniting – there aren't that many Second World War survivors left," a spokesman for the Red Cross told La Repubblica.
"Now that the two families have been reunited, no doubt there will be plenty of trips between Germany and Italy. They have so much to tell each other and it's great that the mother, who believed her child to be dead, will have the chance to make up for lost time," she added.