French police say time to 'bring in British Army' to Calais to tackle illegal immigrants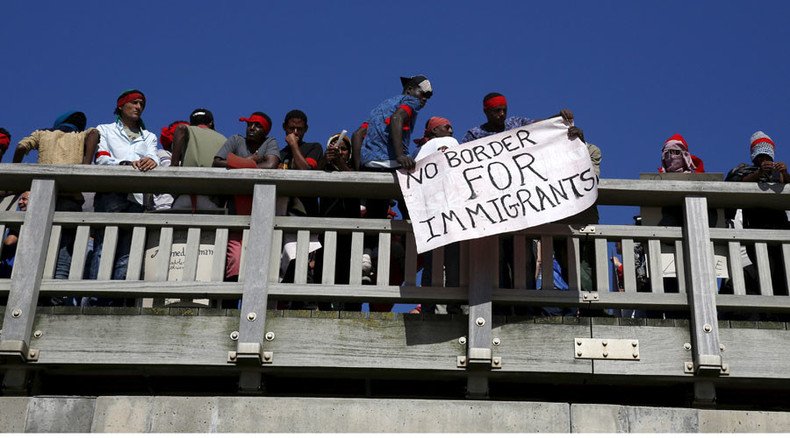 Police in Calais, from where thousands of illegal immigrants from Africa and the Middle East risk their lives trying to cross the English Channel to make it to the UK, have suggested bringing in the British army to curb the crisis.
The head of the Alliance union for police deployed to the French port and Eurotunnel site, Bruno Noel, has warned that the situation could soon get out of control if additional help is not provided. He complained that his unit is "doing Britain's dirty work."
"We have only 15 permanent French border police at the Eurotunnel site," the Daily Telegraph quoted him as saying.
"Can you imagine how derisory this is given the situation?
"So I say, why not bring in the British Army, and let them work together with the French?" Mr Noel added.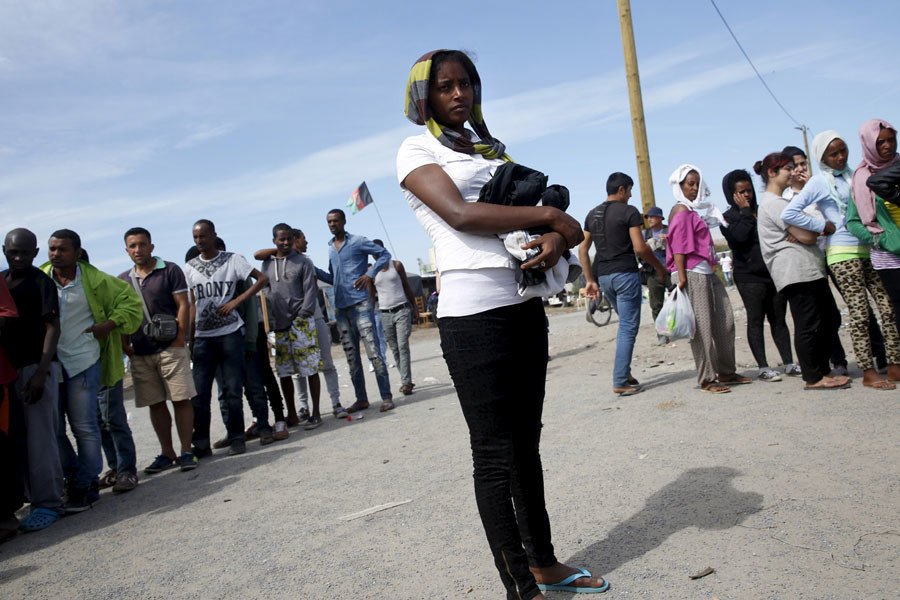 According to different estimates, between 2,000 and 10,000 migrants in Calais are trying to cross the English Channel. Many have attempted to reach Britain by boarding trains through the tunnel or on lorries bound for UK destinations. Twelve people have died this year attempting to reach the UK. The numbers of migrants in the Calais camp, known as The Jungle, have soared over the past few months from 1,000 in April to nearly 5,000 by August.
The first call to use British troops was made by Kevin Hurley (former Head of Counter Terrorism for City of London Police, an ex-Paratrooper and an expert on international security), who is currently Police and Crime Commissioner for Surrey. He said the problems stemming from the crowds of migrants trying to enter the UK from Calais through the Channel Tunnel could be dealt with efficiently by Gurkha regiments, based close by in Hythe, a small British coastal market town on the south coast of Kent.
The 700-strong 2nd Battalion of the Royal Gurkha Rifles has been based in the Shorncliffe and Risborough barracks just outside Hythe since 2000, according to Office of the Police and Crime Commissioner for Surrey.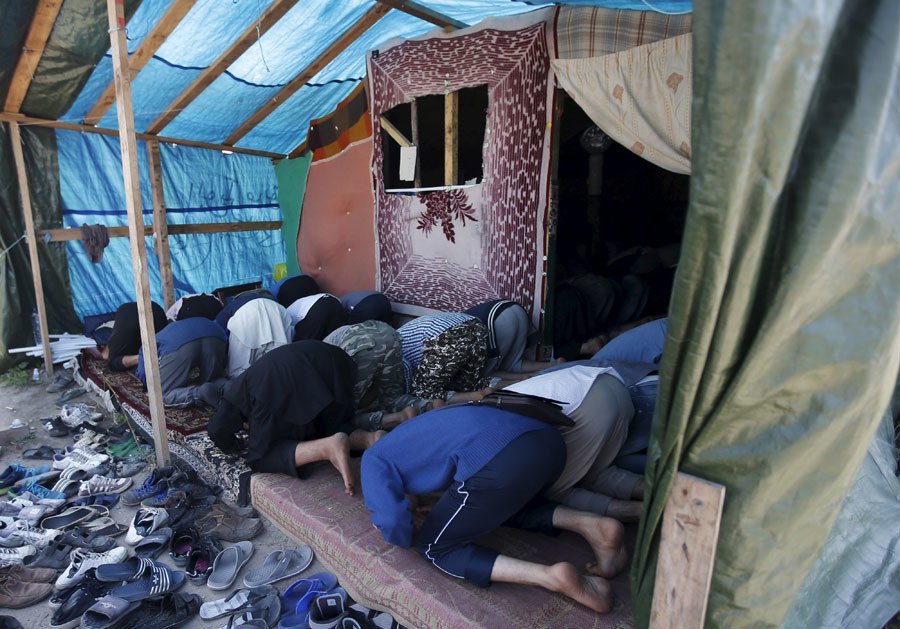 "I am increasingly frustrated by the huge numbers of illegal migrants who jump out of the backs of lorries at the first truck stop – Cobham Services in Surrey – and disappear into our countryside. There were 100 in the last month alone," Mr Hurley said late last month.
"But, while the UK and French governments decide their next prevention strategy we, the British police, have to deal with the immediate problem.
The Gurkhas are a highly respected and competent force, and are just around the corner. They could help to ensure that our border is not breached," he added.
UKIP leader Nigel Farage has meanwhile criticized French authorities for their handling of the escalating crisis. He also suggested dispatching the British Army.
"It is only a matter of time before a British driver gets killed. That's how serious it is," Farage said while on a visit to the French port last month, according to the Telegraph.
Immigrant women & children need a special arrangement, in Calais. What are you doing 4 them Raise your voice for Human rights..

— Aslam Sheikh (@khayal74) August 1, 2015
But UK Prime Minister David Cameron reassured British holiday makers in France that British authorities would make sure they had a "safe and secure holiday." He promised that migrants illegally entering the country would not be offered a "safe haven."
"This is very testing, I accept that, because you have got a swarm of people coming across the Mediterranean, seeking a better life, wanting to come to Britain because Britain has got jobs, it's got a growing economy, it's an incredible place to live," he told ITV.
A human rights group, the Refugee Council, has condemned Cameron's comments, calling his language "extremely inflammatory."
"It's extremely disappointing to hear the Prime Minister using such irresponsible, de-humanizing language to describe the desperate men, women and children fleeing for their lives across the Mediterranean Sea," head of advocacy for the Refugee Council, Lisa Doyle, told the Independent.
Labour leadership candidate, Andy Burnham, tweeted in response to the comments: "Cameron calling Calais migrants a 'swarm' is nothing short of disgraceful. Confirms there's no dog-whistle these Bullingdon Boys won't blow."
READ MORE: 'No to borders and deportation': Pro-migrant protests in Calais (VIDEO)
Last week, reports emerged that savvy migrants at the French end of the Channel Tunnel have discovered how to get through a locked gate into the Eurotunnel complex. It's believed they managed to crack a keypad code by working out which buttons were the most worn and used.
"This fence has been there for a long time and as you know when you tap in a code you don't touch all the keys to hide your tracks, so it's quite possible that the keys corresponding to the code are dirtier than the others. I can't see how else it might have happened," Bruno Noel told the Daily Telegraph.
At the weekend, protesters started a march near the migrant camp and continued to fences along the beaches of Calais.
About 200 people took part in a pro-migrant demonstration in Calais on Saturday. The protesters demanded that France and Great Britain comply with the Universal Declaration of Human Rights, which enables people to travel around the world and change their places of residence. They dedicated their march primarily to migrants, who had perished in their attempts to cross the channel.
"People who survived in wars and prisons in other continents die in Calais", "Human rights are violated on the French-British border" and "No to borders and deportation" read the activists' banners.
"Why do they have to risk their lives before they risk asylum when they are in Europe? It doesn't make any sense," Maia, one of the protesters and a volunteer at NGO l'Auberge des migrants told the Ruptly news agency.
"Why are British borders here in France? I mean, would you let your neighbor say 'I'm afraid of people going into my house, so I'm gonna put borders in your garden?'" she added.
LISTEN MORE:
You can share this story on social media: