Thousands take to Berlin streets for Cannabis parade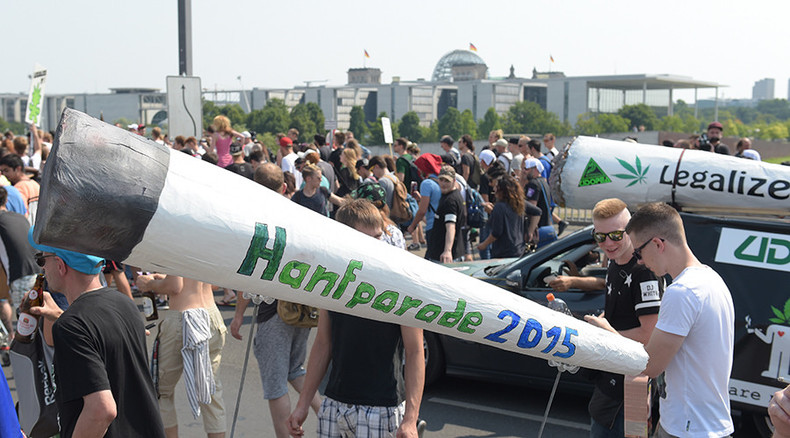 About 8,000 people have taken to the streets of Berlin to rally in the "Hanfparade" (hemp parade), calling for the legalization of cannabis for medical, and recreational purposes.
The crowds marched from the central train station to the Brandenburg Gate, stopping next to the Ministry of Health and the Berlin Cathedral, Deutsche Welle reported.
Green Party members were among the participants, with MP Lisa Paus saying Germany's prohibition of cannabis had "completely failed."

The march went on in the evening, with live music performances and a so-called "hemp mile" selling cannabis products such as food and drinks.
There was a strong smell of cannabis at the march, according to the DPA news agency.

Three million people are believed to regularly use the drug in Germany, but the ban by the German government remains in place. It costs about €1 billion to sustain the ban every year.