US pledges $68mn NATO investment into Estonian military bases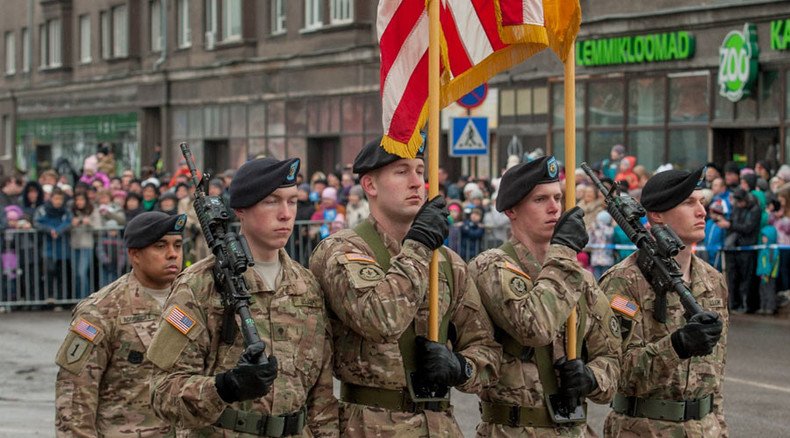 US will invest $68 million to develop military base infrastructure in Estonia, as part of European Reassurance Initiative (ERI) that offers Eastern European countries additional military aid and training to better serve NATO interests near the Russian borders.
The announcement of additional funding comes as a US delegation visited the tiny Baltic state to meet Estonian Defense Minister Sven Mikser. Headed by Congressman Rob Wittman, the US side promised to invest in Estonia's military bases in Amari and Tapa.
The development project will be implemented "through NATO's support program of eastern countries European Reassurance Initiative (ERI)," Estoinia's Ministry of Defense said in a statement.
The Soviet-build army base at Tapa is one of the Estonian Army's largest military bases. It is excellent for live artillery firing training and maneuvers. The Soviet Amari Air Base will serve as a NATO airfield in the future.
"Head of the [US] delegation… Rob Wittman said that the presence of US troops was important, because the rotation of US soldiers in Estonia would help them gain experience and knowledge of the situation in the region," the Ministry added.
READ MORE: US to share military base in central Poland - Polish media
The ERI, funded through Congress, was introduced by President Barack Obama last year and is designed to keep Russia in place after its alleged "aggression" in the Ukrainian conflict. The program aims to create a permanent US air, land, and sea presence in the region, especially in Central and Eastern Europe.
Since June, Washington has pledged to develop military training facilities in six countries on or close to Russia's borders including Latvia, Estonia and Lithuania, as well as Poland, Bulgaria and Romania. In fact, news from Estonia comes the same day as Polish national daily Rzeczpospolita reported that a former Polish military base in the town of Ciechanow may now be used to house American troops.
You can share this story on social media: